Snapchat Is More Popular With Teens Than Any Other Social Network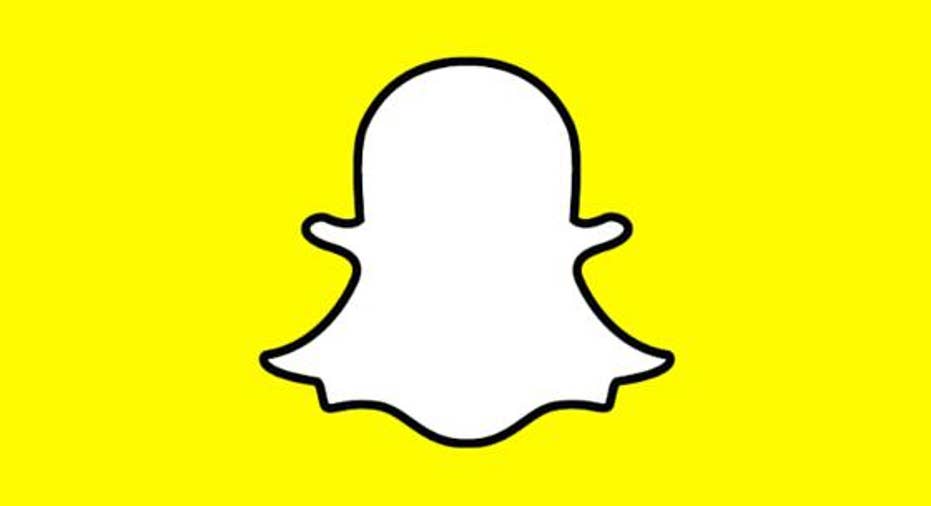 IMAGE SOURCE: SNAPCHAT.
Move over, Instagram. Teens are all about Snapchat now.
The newest semiannual survey of teens by Piper Jaffray shows more teens use Snapchat than any other social network and more teens consider it their most important social network. That's a title that belonged to Instagram for the past year and a half, and parent company Facebook owned the title before that. Twitter topped the list once, two and a half years ago, but has quickly fallen by the wayside.
Snapchat's rapid rise in popularity among teens is a sign of just how big a threat the disappearing-messages app has become to Twitter and Facebook. It's expanded well beyond the one-to-one photo-messaging platform it started as and has the potential to grab both attention and ad budgets from the two big players in the space.
What's making Snapchat so popular?Snapchat has added a lot of new features over the past few years that have turned the platform into a more robust social platform. It's expanded and focused on stories, including personal stories and curated stories. It's also expanded to professional content publishers through its Discover platform.
As a result, Snapchat's 100 million daily active users now watch more than 8 billion videos per day. For reference, Facebook has 10 times as many daily users and sees about the same number of video views. Of course, Snapchat videos are all less than 10 seconds long.
But that time restraint may be exactly what's made Snapchat so popular. It's hard to be interesting for much longer than 10 seconds at a time. The other time restraint -- that photos and videos disappear from stories after 24 hours -- makes Snapchat a daily habit for many. You don't want to miss out on what your friends are posting.
Should Facebook and Twitter investors worry?Twitter is in a much worse position than Facebook. Facebook still has Instagram, as well as the two most popular messaging apps in the world with WhatsApp and Messenger. Twitter's supporting cast of Vine and Periscope doesn't even make the list of apps Piper Jaffray gathers survey data for.
What's more, Snapchat's content has a lot more overlap with Twitter than Facebook or Instagram. Snapchat curates content around big events in its Stories section, just as Twitter does with its new Moments feature. Snaps are most interesting when viewed in real time, the same as with tweets. Twitter still has its place to be sure, but Snapchat has taken what it does best and made it more fun and accessible.
That may be why more respondents said they use Instagram (74%) and Facebook (59%) than Twitter (58%) as Snapchat becomes more popular. Twitter's numbers have remained flat as Facebook is seeing a resurgence in use among teens, climbing from as low as 45% reported use in the fall of 2014.
Additionally, Twitter's average user engagement continues to decline, down an estimated 10% year over year last quarter after a 31% decline the year before. So even as reported users remain relatively flat among teens, it's likely the amount they're using it is declining. Hence the rapid decline in its perception as the most important social network.
But Facebook is showing it's possible to bounce back. Besides the increase in usage, more teens are calling it their most important social network (17%) than a year ago (14%). It wouldn't be a surprise if Facebook surpassed Twitter in the next survey in the fall.
The real threat from Snapchat is still some time away. The company is working on new ad products that could greatly expand the number of advertisers on the platform. Coupled with its popularity among teens, it's a recipe for taking a significant amount of ad revenue share from both Twitter and Facebook.
The article Snapchat Is More Popular With Teens Than Any Other Social Network originally appeared on Fool.com.
Adam Levy has no position in any stocks mentioned. The Motley Fool owns shares of and recommends Facebook and Twitter. Try any of our Foolish newsletter services free for 30 days. We Fools may not all hold the same opinions, but we all believe that considering a diverse range of insights makes us better investors. The Motley Fool has a disclosure policy.
Copyright 1995 - 2016 The Motley Fool, LLC. All rights reserved. The Motley Fool has a disclosure policy.