Snap Stock: Next Stop, $25?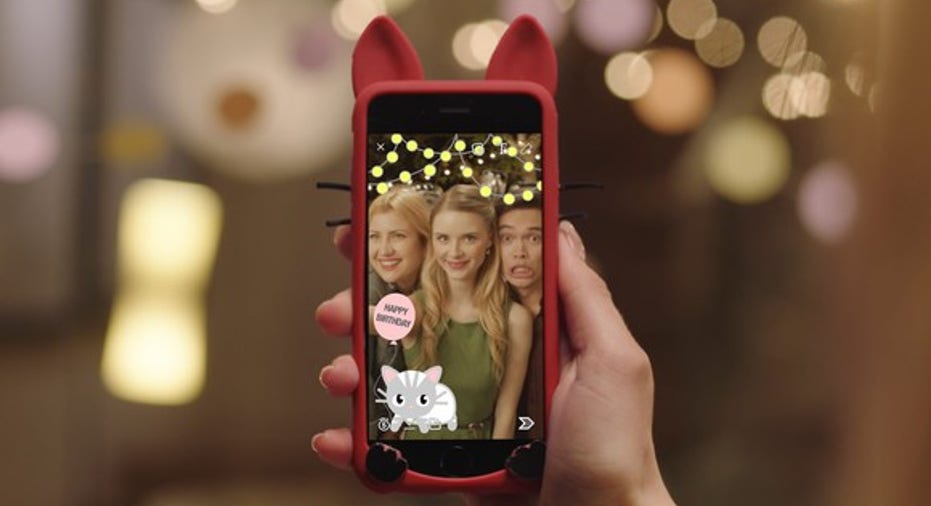 Shares ofSnap, Inc. (NYSE: SNAP)may be bottoming out in the high teens -- at least for now. Snapchat's parent company earned its first analyst buy rating on Monday, and it could not have come at a better time. Snap stock had fallen in eight of the 10 previous trading days, slumping 27% over the past two weeks.
James Cakmak atMonness Crespi Hardt is initiating coverage of Snap with a buy rating. He concedes that Snap's management is still a bit green when it comes to running a dot-com powerhouse, but feels that Snapchat's popularity should keep it growing faster than its peers. He's slapping a $25 price target on Snap stock, suggesting 28% of upside off Friday's close.
Cakmak gets the honor -- or what history may revisit as the dishonor -- of being the first Wall Street pro to put a buy rating on Snap stock. The nine other analysts who have stepped up since the stock's May 2 IPO have been bearish (six of them) or neutral (the other three). Cakmak may seem to be planting the flag here, but he won't the alone for long.
Image source: Snap.
Bring on the bulls
If you're wondering why just 10 analysts have chimed in on this year's most prolific debutante, it's because a lot of firms can't speak up just yet. The Securities and Exchange Commission requests that those involved in taking a company to market refrain from publishing research on it for the first 25 days following the IPO. The last thing that a frenzied debut needs is underwriters pumping up the stock to make sure that their top clients aren't underwater.
Thankfully for those who own Snap stock, there were a lot of underwriters. Lead underwriters Morgan Stanley and Goldman Sachs wound up distributing more than half of the shares in the IPO, but another two dozen firms got in on the action. All 26 of those financial services tastemakers are now just days away from clicking off the mute button.
They won't all initiate coverage, and some may not even tag the stock with a bullish rating. However, the closer the stock is to its IPO price of $17, the more likely they will issue positive notes. After all, they allocated the stock to choice accounts at $17 earlier this month. They're not going to burn them and their own reputations that way.
Things would've been different if Snap stock had sustained the nearly 60% pop it experienced in its first two days of trading. Many of those 26 firms would've been justified in neutral if not bearish stances if the stock were still in the high $20s or possibly the $30s by the time the quiet period had run out. They only need to vouch for the stock near the IPO price. However, the last two weeks of brutal selling of the stock set the stage for a wave of bullish ratings. Those notes may seem self-serving and possibly disingenuous, but can't the same be said of the largely bearish perspectives we've been hearing until now from those who didn't get in on the offering? Snap Inc. is going to have to prove itself worthy over the long run, but at least a near-term infusion of bullishness from Wall Street pros is coming.
10 stocks we like better than Snap Inc.When investing geniuses David and Tom Gardner have a stock tip, it can pay to listen. After all, the newsletter they have run for over a decade, Motley Fool Stock Advisor, has tripled the market.*
David and Tom just revealed what they believe are the 10 best stocks for investors to buy right now... and Snap Inc. wasn't one of them! That's right -- they think these 10 stocks are even better buys.
Click here to learn about these picks!
*Stock Advisor returns as of February 6, 2017
Rick Munarriz has no position in any stocks mentioned. The Motley Fool has no position in any of the stocks mentioned. The Motley Fool has a disclosure policy.