Snap says China's Tencent holds 12% stake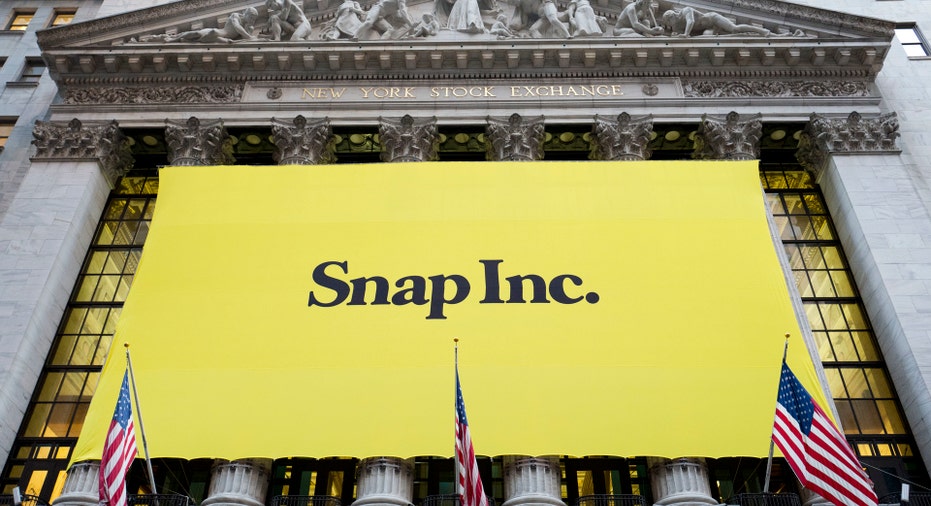 Snapchat owner Snap Inc (NYSE:SNAP) on Wednesday revealed that China's Tencent Holdings Ltd has a 12 percent stake in the company, a day after dismal results pummeled the stock.
Snap's shares recouped losses in pre-market trade after saying in regulatory filings that the Chinese tech giant owns 145.8 million shares of its non-voting Class A common stock.
But the stock fell again after Wall Street weighed in and downplayed the news as just another investment by Tencent, and kept the focus on Snap's slower-than-expected quarter revenue and user growth.
Snap said it had only received the details of the stake from Tencent this month and declined to answer further questions on the filing.
Shares of Snap were down 15 percent at $12.85.
Tencent has bought stakes in several companies over the past few years, including electric car maker Tesla, as well as stakes in ride service company Lyft, and in 2013 invested in Snap through an affiliate.
Investments in the United States by Chinese tech heavyweights have become common, and the two countries unveiled $9 billion in new deals on the arrival of President Donald Trump in Beijing on Wednesday.
Apart from Tencent, Alibaba and Baidu have poured billions of cash from a decade of growth in China into buying stakes in U.S. firms.
Snap's ownership structure, which reserves 95 percent of voting rights for its co-founders, made it likely Tencent was just accumulating a financial stake, analysts said.
"While such news may be initially perceived as positive by the market, one has to remember that Tencent's holdings in Snap is the non-voting Class A shares, which makes a possible acquisition of Snap by Tencent less likely," said Morningstar analyst Ali Mogharabi.
While the stake could lead to a business partnership with Tencent and help Snap expand its reach into China, Mogharabi said Snap's problems - lack of user growth and competition from Facebook Inc's Instagram - remained.
ROLE MODEL
Co-founder and Chief Executive Evan Spiegel, who has in the past referred to Tencent as a role model, said on Tuesday that he was looking to redesign Snapchat to reach a broader audience.
Snap's daily active users (DAU) stood at 178 million in the third quarter, below expectations of 181.8 million, according to research firm FactSet.
The company has disappointed investors each quarter since it floated on the New York Stock Exchange in March. Snap has fallen 48.7 pct up to Tuesday's close since hitting a high of $29.44 on March 3, a day after it went public.
Tencent's stake would be valued at $2.20 billion, based on Snap's $15.12 close on Tuesday. Snap had about 1.2 billion shares outstanding, as of Oct 31.(http://bit.ly/2zqvybE)
"(Tencent) buys all sorts of minority investments, and I don't think we can extrapolate that this means they intend to take over the company," Wedbush Securities analyst Michael Pachter.
Unlike many U.S. stock market-listed corporations, Snap is not obligated to disclose changes in Tencent's ownership of Snap's Class A stock.
(Reporting by Arjun Panchadar and Supantha Mukherjee in Bengaluru; Writing by Sayantani Ghosh; Editing by Sai Sachin Ravikumar)