Snap Loses $6B in Market Value Despite CEO Spiegel's Confidence in Future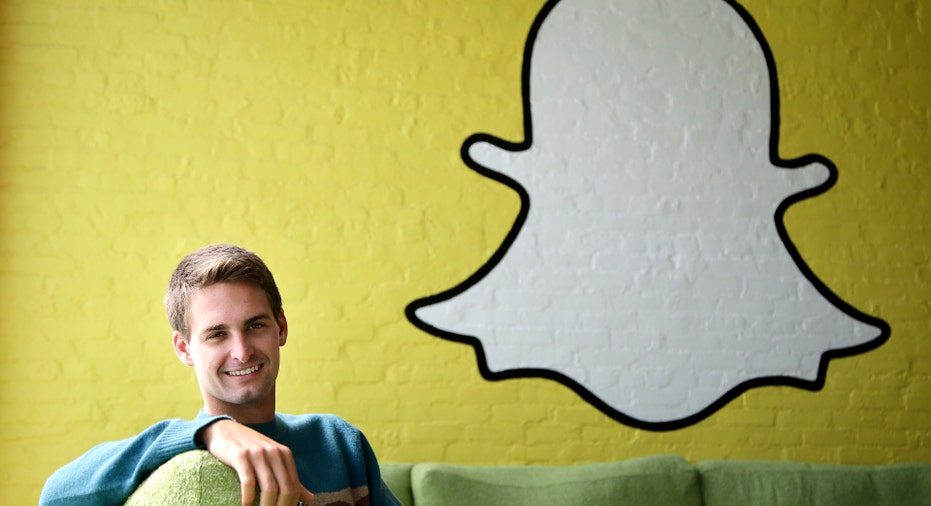 Following a dismal first quarter earnings report for Snapchat parent Snap Inc. (NYSE:SNAP) Wednesday afternoon, the company lost $6 billion in market value overnight as the stock plunged more than 20 percent.
Following a high-profile and successful IPO in March, the social media darling reported a net loss of $2.2 billion, with a loss per share of $2.31 in the first quarter. Analysts were only anticipating a loss per share of $0.19. Revenue also fell short of expectations, causing the stock to fall as much as 25 percent in after-hours trading Wednesday.
The number investors were perhaps most concentrated on in Snap's first earnings report as a public company was user growth, which slowed significantly between the fourth quarter and the first.
Daily users increased to 166 million, compared with 122 million from the same period last year, a 36 percent jump and its slowest year-over-year growth rate in at least two years, according to The Wall Street Journal. As of March, the company said it had about 161 million daily users.
Facebook (NASDAQ:FB), which owns picture and video sharing competitors Instagram and WhatsApp, recently reported higher participation on both of these apps' disappearing photo and video features compared with Snap. Meanwhile, Facebook itself boasts more than 1.9 billion monthly users.
During the earnings call Wednesday, Snapchat CEO Evan Spiegel shot down criticism over competition from Facebook, essentially calling the company an imitator.
"I think, at the end of the day, just because Yahoo, for example, has a search box, it doesn't mean they are Google," Spiegel said.
Along with Snap's slow growth, monetization of its user base also troubled investors. The company generated $0.90 per user in the first quarter, which is up from one year ago, but down from $1.05 in the fourth quarter.
Snap went public in March with a $3.4 billion IPO, pricing shares a $17. The company's stock was trading at $18 on Thursday morning.