Snap lays off 22 employees amid content team restructure: Reports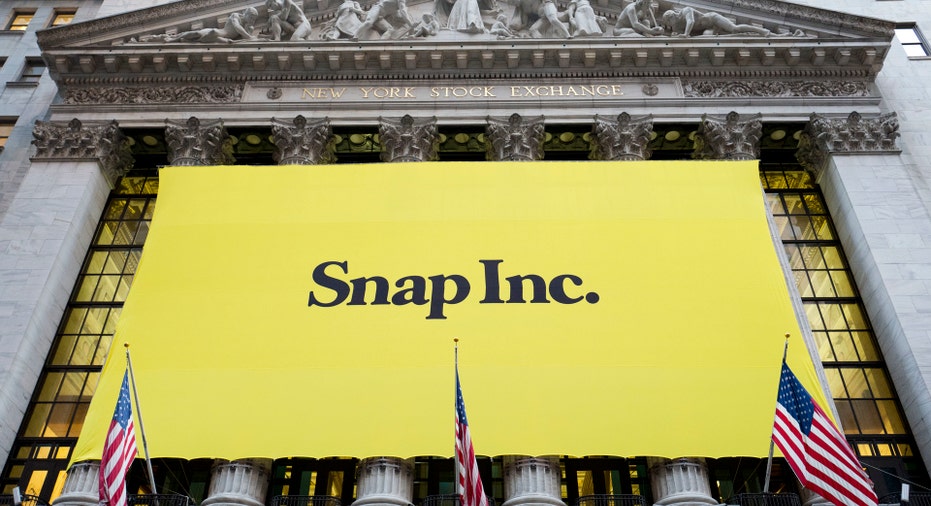 Snap, the parent company of social media app Snapchat, laid off about two dozen employees, including some members of its content team, according to multiple reports.
The layoffs purportedly impacted 22 employees across eight teams. The cuts occurred as Snapchat prepares to consolidate its content team in Los Angeles under the direction of former Storyful CEO Rahul Chopra and MiTu executive Mike Su. Some employees were offered relocation packages, Cheddar reported.
Snap representatives did not immediately respond to FOX Business' request for comment. The Information and Cheddar were first to report the layoffs.
Snapchat shares are more than 40% since the company's IPO in March 2017. User growth has slowed in recent quarters, prompting Snap to announce a redesign of its core Snapchat app to make the platform more user-friendly. The company also laid 18 members of its recruiting team last fall and plans to slow hiring in 2018.
Snap CEO Evan Spiegel touted the importance of building a "scalable business" in a leaked memo to employees obtained by Cheddar.
"All too often in our industry, small startups talk about achieving 'scale' when they really mean that they are getting bigger," Spiegel wrote.