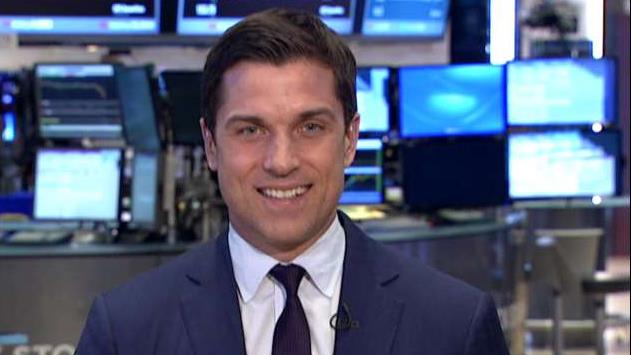 Snap Inc. (NYSE:SNAP), the parent company of messaging app Snapchat, made its debut on the New York Stock Exchange Thursday, surging 44 percent on its first day of trading.
The stock opened at $24 a share, above the IPO price of $17, and is the biggest U.S. listed tech debut since China's Alibaba Group Holding (NYSE:BABA) in 2004.
During an interview on the FOX Business Network's "After the Bell," New York Stock Exchange Group president Thomas Farley said the exchange has "a lot" of IPOs planned over the coming months thanks to the current market environment.
"If you look at what we call the calendar, the number of IPOs that are planned over the next month or so – there's a lot. So it's really humming nicely now. We kind of have the trifecta – high asset prices, low volatility, low and stable interest rates," he said.
Farley said the exchange is in good shape, particularly when you compare the IPO market to 2016.
"We have turned the corner," he said. "Last year, we had zero IPOs in the first quarter and today was the twelfth in the first quarter and we are only two-thirds of the way through."
According to the NYSE president, the reason it has pulled close to twenty-seven large IPOs in a row is due to the exchange's ability to handle the complexity of each transaction.
"Because we have the humans here to make sure it's done right alongside sophisticated technology, this is the place to be," Farley said.
President Trump's economic agenda, which includes scaling back regulations and cutting taxes for individuals and corporations, has instilled a renewed sense of optimism into investors. The president took to twitter Thursday morning to revel in the record setting highs of the stock market and consumer confidence.
Since November 8th, Election Day, the Stock Market has posted $3.2 trillion in GAINS and consumer confidence is at a 15 year high. Jobs!

— Donald J. Trump (@realDonaldTrump) March 2, 2017
Optimism in the markets has been growing steadily since the election.
"If you go back to the night of the election, the optimism was, to some extent, about the hope for lower corporate income taxes and I think the market really hasn't lost that hope," Farley said.
Farley recalled how poorly Dow futures were performing on election night.
"The Dow futures were near 17,000 and now here we are at 21,000. I mean it's absolutely amazing," he said.