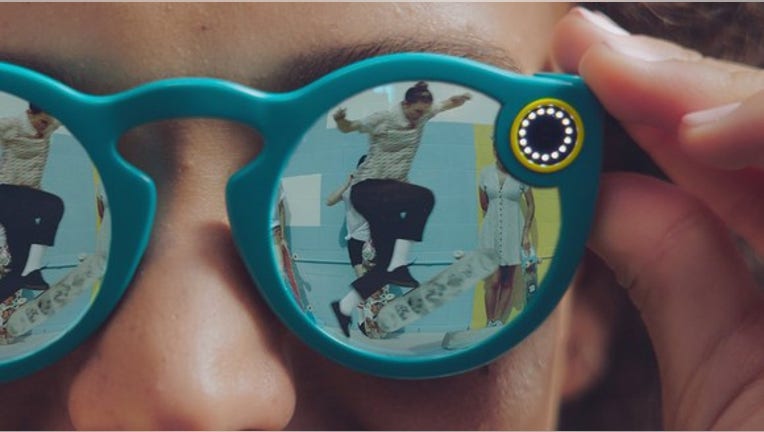 There's been a quiet stock revival happening atSnap, Inc.(NYSE: SNAP)in recent weeks. Snapchat's parent company has now seen its shares move higher for three consecutive weeks, cranking out a 15% gain in that time.
We're seeing an impressive turnaround in momentum for a stock that had moved lower in five of the six previous weeks. Shares of Snap are on the rise now, and it faces its first big test as a public company on Wednesday, when it reports financial results for the first quarter.
Expectations are high. Analysts see year-over-year revenue growth as low as 126% and as high as 254% for the quarter. The consensus stands at $158.1 million, 186% higher than a year earlier. Wall Street's holding out for a loss of $0.19 a share. Snap isn't expected to turn the corner of profitability anytime soon, but investors already know that.
Image source: Snap, Inc.
Snap your fingers
Snap's rise, oddly enough, has come just as Facebook (NASDAQ: FB) is making moves to woo Snapchat's young audience. Facebook has introduced features to Instagram and its namesake site that make the experience more along the lines of Snapchat's image-tweaking offerings.
Facebook is the undisputed top dog in social media, with 1.94 billion monthly active users. It recently announced that Instagram has beaten Snapchat to hit the meaty milestone of 200 million daily active users.
Snap has risen through Facebook's niche intrusion, and even Wall Street's starting to buy into Snap's viability. Cleveland Research initiated coverage of Snap on Friday with a "buy" rating. Cleveland Research is encouraged by advertiser interest in Snapchat, something that was validated when a major ad group's CEO said his firm plans to spend $200 million on Snapchat ads this year. Cleveland Research slapped a $27 price target on the shares.
That doesn't mean some of the bulls aren't skittish. John Blackledge at Cowen & Co. has his concerns despite reiterating his "buy" rating and $26 price target. Blackledge fears that Snap may fall short of the market's top-line expectations and push out a wider quarterly loss. He's concerned about usage growth, something that worrywarts have been fretting about since Snap went public at $17 two months ago. Snap had 158 million daily active users during the fourth quarter of last year, and usage growth has been decelerating through 2016. Naturally, that's going to be a metric that will help dictate which way the stock moves, though IPOs often help raise consumer awareness.
Snap isn't standing still. Snapchat's been striking deals with content creators to generate original programming for its sticky platform. It's also introducing a self-serve ad platform, making it easier for brands to reach Snapchat's loyal and active audience. Snap is doing a lot of things, but in a couple of days we'll find out if it's enough to stretch its streak of weekly gains to four.
10 stocks we like better than Snap Inc.When investing geniuses David and Tom Gardner have a stock tip, it can pay to listen. After all, the newsletter they have run for over a decade, Motley Fool Stock Advisor, has tripled the market.*
David and Tom just revealed what they believe are the 10 best stocks for investors to buy right now... and Snap Inc. wasn't one of them! That's right -- they think these 10 stocks are even better buys.
Click here to learn about these picks!
*Stock Advisor returns as of May 1, 2017
Rick Munarriz has no position in any stocks mentioned. The Motley Fool owns shares of and recommends Facebook. The Motley Fool has a disclosure policy.