Snap, Inc. Is Also Spending $1 Billion With Amazon AWS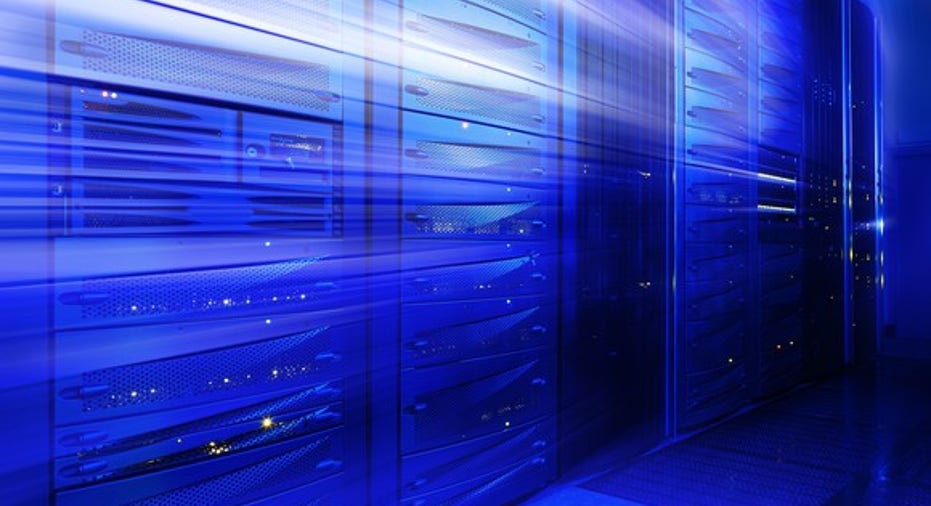 Earlier today, Snap (NYSE: SNAP) filed its first amended S-1 with the Securities and Exchange Commission. Companies often modify their initial registration statements leading up to their IPOs, prior to issuing a formal prospectus. Prospective investors already knew that Snap is a big spender at Alphabet's (NASDAQ: GOOG) (NASDAQ: GOOGL) Google Cloud, which it relies on for its cloud infrastructure needs.
Snap is unique in its continued use of third-party infrastructure vendors at the scale at which it is operating; most companies invest in their own infrastructure once they grow to a point where it's warranted. To a lesser extent, Snap also purchases infrastructure services from Amazon.com's (NASDAQ: AMZN) AWS.
Image source: Getty Images.
In the amended filing, Snap provided some additional detail on its relationship with the e-commerce giant.
Always have a contingency plan
To be clear, Google Cloud is still Snap's main flame, but it never hurts to have backup. In fact, contingency planning is absolutely critical when your entire service relies on third-party infrastructure partners, and this is the role that AWS will play. The deal was inked just yesterday, which is what's triggering the S-1 amendment.
In last week's version, Snap said: "We are currently negotiating an agreement with another cloud provider for redundant infrastructure support of our business operations." That line was replaced in this week's version with: "We have also committed to spend $1 billion with Amazon Web Services over the next five years for redundant infrastructure support of our business operations." Snap says an existing agreement with AWS that was originally entered into in March 2016 was amended on Feb. 8, 2017.
That $1 billion commitment will slowly ramp up, starting with $50 million in spending this year. That's a tiny drop in the bucket compared to the $12.2 billion in sales that AWS did in 2016. Snap is on the hook to spend $350 million with AWS in 2021. In contrast, the agreement with Google Cloud that was finalized on Jan. 30, 2017 calls for a flat $400 million per year for five years, with a little bit of leeway in shifting spending to subsequent years (up to 15% in each of the first four years).
Data source: Snapchat amended S-1. Chart by author.
Combined with its $2 billion commitment with Google Cloud, we're looking at $3 billion pledged between Google Cloud and AWS over the next five years. Snap's cloud strategy of relying entirely on third-party partners is risky for many operational reasons, but that's an awful lot of financial pressure for the start-up. In 2016, cost of revenue exceeded revenue, resulting in a negative gross profit of nearly $50 million, and infrastructure costs are the largest component of cost of revenue.
Snap only recently rolled out its automated ad sales API in October, which exited beta just a couple weeks ago. The company will now need to ramp ad sales faster than its infrastructure spending commitments if it hopes to generate gross profit in the years ahead. And we haven't even started talking about operating expenses yet, which totaled $473 million last year.
Hopefully, that API works pretty darn well.
10 stocks we like better than Snap Inc.When investing geniuses David and Tom Gardner have a stock tip, it can pay to listen. After all, the newsletter they have run for over a decade, Motley Fool Stock Advisor, has tripled the market.*
David and Tom just revealed what they believe are the 10 best stocks for investors to buy right now... and Snap Inc. wasn't one of them! That's right -- they think these 10 stocks are even better buys.
Click here to learn about these picks!
*Stock Advisor returns as of February 6, 2017
Suzanne Frey, an executive at Alphabet, is a member of The Motley Fool's board of directors. Evan Niu, CFA has no position in any stocks mentioned. The Motley Fool owns shares of and recommends Alphabet (A shares), Alphabet (C shares), and Amazon. The Motley Fool has a disclosure policy.