Smith & Wesson Stock Soars -- but Not Because of Orlando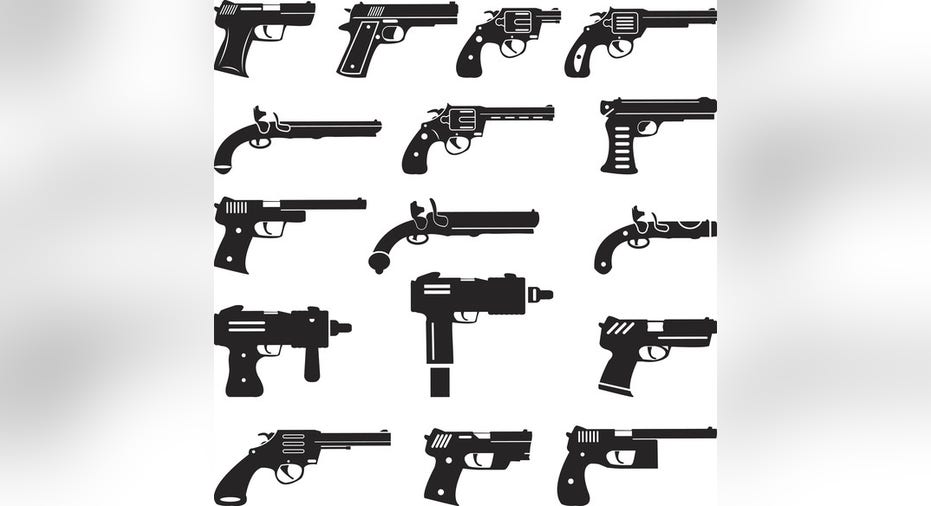 Guns are good business for Smith & Wesson stock, and profits are blazing. Image source: Getty Images.
Smith & Wesson stock shot up nearly 9% in Friday trading, and not because of the news of the Orlando shootings, which took place a week prior -- or not entirely because of them. Last week, the Springfield, Massachusetts-based gunsmith reported huge sales gains for its fiscal fourth quarter of 2016 -- and a pretty big jump in profits to boot.
Q4 sales of $221.1 million grew 22% year over year. Turbocharged by gross profit margins up 450 basis points from last year, they resulted in GAAP net income of $0.63 per diluted share, which was 58% more than the company earned in the year-ago quarter, and 22% ahead of analyst estimates.
And that was only the start of the good news for Smith & Wesson investors.
The really good news
To see the full extent of the good news Smith & Wesson reported last week, you need to take a step back from the quarterly numbers and see how the company performed for the year as a whole. Fiscal 2016, which ended with the Q4 results, featured:
Full-year sales of $722.9 million, up 31% year over year.
Gross margins of 40.6%, up 530 basis points from fiscal 2015.
Full-year profits of $1.68 per diluted share, up 87% from last year.
Additionally, Smith & Wesson produced $139.1 million in positive free cash flow for the year, a 61% improvement over 2015 FCF. It thus truly was a blockbuster quarter, and year, in all respects.
But how long will it last?
Rumbles of thunder
As you may recall, investment banker Wedbush warned last week of an impending "7% decline in nationwideNICS background checks" this year. The analyst further forecast that weakness in revenue at Smith & Wesson would be exacerbated by falling profit margins and, in an even more recent note, warned that the company will be hard pressed to show "sustainable momentum during the remainder of the year."
Wedbush may be right about the decline -- or they may be wrong. I, for one, see little reason to predict a sales slowdown for firearms in a presidential election year, and especially not with the prospect of new gun regulation on the agenda. For that matter, I argued last week that even if Wedbush is right about the sales downturn, Smith & Wesson stock looked sufficiently cheap at 15 times trailing earnings to price in any potential for sales weakness. (In fact, I believe the phrase I used was "Smith & Wesson stock looks cheap.")
Of course, that was before the stock skyrocketed in response to strong Q4 earnings. So how does Smith & Wesson stock look now?
Valuing Smith & Wesson
Believe it or not, Smith & Wesson stock actually looks cheaper today than it did a week ago. Figuring Q4's bumper crop of profits into the valuation, Smith & Wesson stock now costs not 15 times earnings, but 14. And valued on cash profits, the stock looks cheaper still, with a price-to-free cash flow ratio of just 9.3.
Meanwhile, consensus estimates on long-term growth from S&P Global Market Intelligence continue to show Smith & Wesson growing its profits at a respectable 12.5% rate over the next five years. This suggests the stock is perhaps a bit richly priced when valued on P/E -- but still a bargain when valued on free cash flow.
I've said it before and I'll say it again: Smith & Wesson stock looks cheap.
The article Smith & Wesson Stock Soars -- but Not Because of Orlando originally appeared on Fool.com.
Rich Smithdoes not own shares of, nor is he short, any company named above. You can find him onMotley Fool CAPS, publicly pontificating under the handleTMFDitty, where he's currently ranked No. 288 out of more than 75,000 rated members.The Motley Fool has no position in any of the stocks mentioned. Try any of our Foolish newsletter services free for 30 days. We Fools may not all hold the same opinions, but we all believe that considering a diverse range of insights makes us better investors. The Motley Fool has a disclosure policy.
Copyright 1995 - 2016 The Motley Fool, LLC. All rights reserved. The Motley Fool has a disclosure policy.