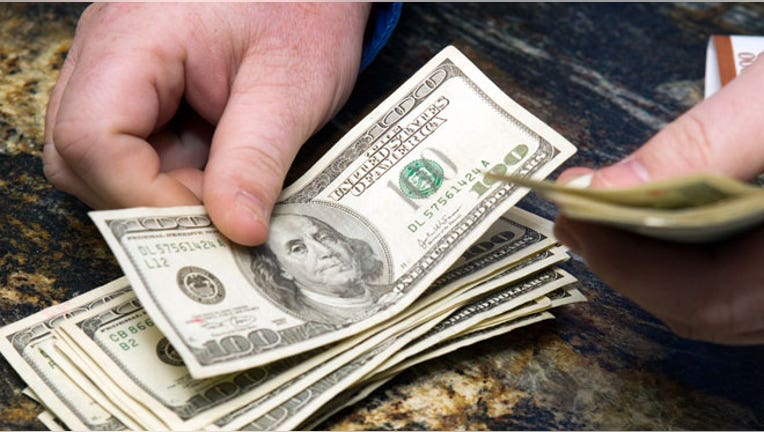 When you choose a career in the military, you are no stranger to hard work. Make sure you put your money to work, too.
Yet where you should look to invest your money depends on a multitude of factors, including your goals, your timeframe for using the money and any current investments you may already have.
"Depending on what the money is for and how tolerant you are for risk, the answer is different," says Kate Warne, Edward Jones' investment strategist.
With so many options and vehicles for creating wealth, there is something for all investors -- no matter their situation. And you can start small. Money experts say these are some of the smartest ways for you to invest $1,000.
Roth IRA
The first thing you need to realize about a Roth IRA is that it's a retirement account. Different from a traditional IRA, because a Roth is funded with your after-tax money, it grows tax-free until you start withdrawing at retirement. Also unlike a traditional IRA, there are no taxes levied for withdrawing as long as you've reached age 59 1/2.
An IRA may not be for you if you want to always have access to your money, because it's for the future and not the now. If you want to leave some money aside to grow for the future, however, a Roth IRA could be the perfect vehicle.
Be warned, though, that an IRA "is not a savings account, so you can't just dip in there whenever you need an extra bit of money. Be very aware that you're putting that money away for your future, not for a rainy day or when you want to buy that car," says Andrew Meadows, consumer & brand ambassador at Ubiquity Retirement + Savings.
One of the draws of a Roth IRA is that you'll likely be in a harsher tax bracket as you get to retirement age, so the idea of putting money away now and not being taxed on it later will save you money in the long run.
Exchange Traded Funds (ETFs)
For someone who doesn't understand the whole market, or even an industry, selecting an ETF, or group of ETFs can be an attractive option. ETFs are similar to mutual funds in that they track a package of assets rather than one company, yet you can buy and sell them just as you would stocks.
ETFs can give you exposure to a broad space rather than individual companies, making it safer than trying to hit a homerun with one stock. This is one of the beauties of ETFs, because "unless you're an expert in investing, picking the best company in an industry can be very difficult, even if you do think you know the ins and outs of it," says Andrew Chanin, CEO of PureFunds.
They are also relatively low cost compared to mutual funds. Whether you have $1,000 or $1,000,000, Chanin stressed working diversity into your portfolio. Buying a handful of ETFs that complement each other allows people to get that diversity into their portfolio rather easily, getting a lot of bang for your buck working with only $1,000.
Index Funds
Index funds take some of the guess work out of the equation because they follow a whole index. They typically have very low costs associated with them, because they aren't actively managed like mutual funds. For someone with a limited budget, this makes them more attractive, as more of your hard earned money is being put to work and not being spent on fees.
Ted Peters, CEO of Bluestone Financial Institutions Fund, specifically recommends investing in an index fund that mirrors the entire market. "Over time it's been proven that you can't beat the index, especially in the large cap and mid-cap spaces, so you're much better [off] being in a low cost fund that's going to mirror the market," he says.
Another key is adding to your investments as you can. Peters says the secret to investing is starting with a diversified portfolio, and then re-investing in it on a regular basis.
Dividend Stocks
Selecting individual stocks is a more volatile option for those with a higher tolerance of risk and seeking a better chance of high returns. One potential downside to this approach with a limited budget, though, is a lack of a diversified portfolio.
"Don't shy away from stocks, because historically they've given investors the best long term returns," says Warne. After all, stocks are the basis that every other vehicle--ETFs, mutual funds, indexes-- are based on.
Real wealth is made with individual stocks, according to Matthew Jehn, certified financial planner and managing partner at Royal Oak Financial. Jehn says that investing $40 in Coca Cola (NYSE:KO) in 1919 would be worth $360,000 today, and if dividends were reinvested over that time, it would be worth over $10 million.
More specifically, Jehn says, you want to look into large, stable companies that have a history of a strong dividend and stock appreciation, like Coca Cola, General Mills (NYSE:GIS) or Reynolds American*. This way you are accumulating dividend income while also having the added benefit of an expanding portfolio if the stock goes up.
*Jehn does not personally own the stocks mentioned, but his clients do.