Smart Investors Are Already Buying These Stocks for Retirement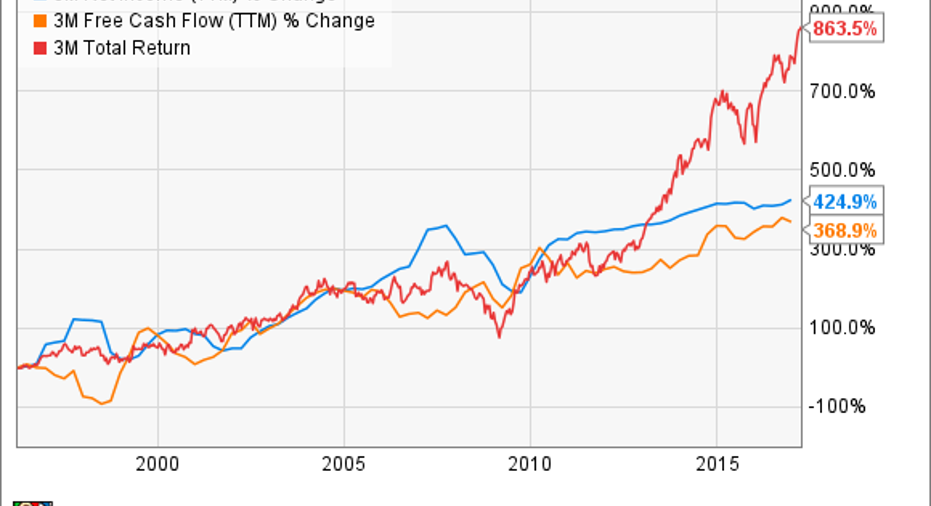 If building a retirement portfolio is absolutely essential, it is equally important to ensure that it includes stocks with financial fortitude that can withstand volatility and offer you security and stability in your golden years.
If you're wondering where to find such stocks, three of our contributors can help: They believe smart investors are already scooping up shares of heavyweights like PepsiCo (NYSE: PEP), 3M (NYSE: MMM), and Microsoft (NASDAQ: MSFT) for their retirement portfolios. Here's why you should consider these stocks, too.
A great company backed by reliable income generation
Keith Noonan(PepsiCo): Food and beverage giant PepsiCo runs a great business that looks positioned to thrive over the long term, and it also has a tremendous history of rewarding its shareholders with returned income. These two qualities make the stock a fundamental holding in many portfolios, and it's especially well suited for those who are investing for retirement.
Image source: Getty Images.
Stocks that pay substantial dividends and are unlikely to lower their payouts during periods of economic downturn work to reduce a portfolio's overall risk profile and provide a source of reliable income during your nonworking years. PepsiCo's dividend yields a solid 2.7%, and the company has raised its payout for 44 years running -- with its 45th annual payout increase set to take place this June. PepsiCo has raised its dividend even during periods of significant economic stress, and its business looks to be in sound shape, so those who are investing for retirement can count on the stock to continue generating income even amid broader volatility.
While PepsiCo is best known for its namesake drink and other soda products, the company is actually quite diversified, with its Frito-Lay and Quaker divisions accounting for roughly 46% of North American sales last year, and pushes into healthier beverage and snack products are working to align the company with shifting consumer tastes. As just one example of this initiative, Naked Juice is expected to become the company's 23rd brand to generate over $1 billion in annual retail sales.
With promising potential for appreciation over the long term and little risk that the company's dividend will be cut, PepsiCo stands out as a great stock for funding your retirement.
Warning: This stock's potential is too hot to ignore
Neha Chamaria (3M): 3M has everything you'd seek in a retirement stock: solid earnings track record, impeccable dividend history, and strong growth catalysts. Don't believe me? See for yourself the growth in the company's net income and free cash flow, and the stock's total return (price appreciation plus dividend) over the past two decades:
MMM Net Income (TTM) data by YCharts.
It's hard to find a company that can match 3M's record of 59 consecutive years of dividend increases. If you're wondering where this company makes the money to support such growth, let me tell you that 3M has nearly 60,000 products under its belt that serve customers in nearly every industry you can think of, across 200 countries. I wouldn't blame you if you thought 3M was all about Post-it notes and Scotch tapes; not many people are aware of the size and scale of this company.
Of course, past performance does not guarantee future returns, but you should be safe with 3M, what with management projecting earnings per share growth of 8%-11% through 2020. Higher earnings should mean greater dividends, which should reflect in the stock price. In other words, 3M is a multibagger in the making, so why would you not want to give this stock space in your retirement portfolio?
What's not to love?
Tim Brugger(Microsoft):Though its stock price is up 17% over the past year, Microsoft shareholders are just beginning to enjoy the fruits of newish CEO Satya Nadella's labor. As the PC market declined over the past couple of years, Microsoft stock was mired in a years-long slump. Thankfully, those days are gone.
The Windows king dove headlong into fast-growing markets including the cloud, artificial intelligence (AI), and data analytics, and its transformation is paying off in a big way. Including one-time expenses, Microsoft generated $24.1 billion in sales last quarter, good fora 1% increase year over year.
Image source: Microsoft.
Slim total revenue growth for the quarter may not seem like a "win," but considering much of it came from Microsoft's outstanding cloud sale results -- it's now tracking at more than a $14 billion annual revenue run rate -- along with AI, data analytics, and software-as-a-service (SaaS), it's ideally positioned to lead thecharge in the fast-growing markets that many pundits expect will become massive in the coming years.
Sales of Microsoft's cloud platform Azure increased 93% year over year, which drove its 47% commercial Office 365 revenue growth, 7% jump in Dynamics customer relationship management (CRM) gains, and 22% increase in consumer Office revenue.
In addition to Microsoft hitting on all cylinders in burgeoning markets, its financials remain some of the soundest on the planet. With well over $100 billion in cash and equivalents on the balance sheet, there's little risk that its 2.4% dividend yield will disappear anytime soon. Growth, income, and relative value make Microsoft an ideal addition to any retirement portfolio.
10 stocks we like better than 3MWhen investing geniuses David and Tom Gardner have a stock tip, it can pay to listen. After all, the newsletter they have run for over a decade, Motley Fool Stock Advisor, has tripled the market.*
David and Tom just revealed what they believe are the 10 best stocks for investors to buy right now...and 3M wasn't one of them! That's right -- they think these 10 stocks are even better buys.
Click here to learn about these picks!
*Stock Advisor returns as of April 3, 2017.
Teresa Kersten is an employee of LinkedIn and is a member of The Motley Fool's board of directors. LinkedIn is owned by Microsoft. Keith Noonan has no position in any stocks mentioned. Neha Chamaria has no position in any stocks mentioned. Tim Brugger has no position in any stocks mentioned. The Motley Fool owns shares of and recommends PepsiCo. The Motley Fool has a disclosure policy.