Small-Cap Standouts and ETFs to Stock Up On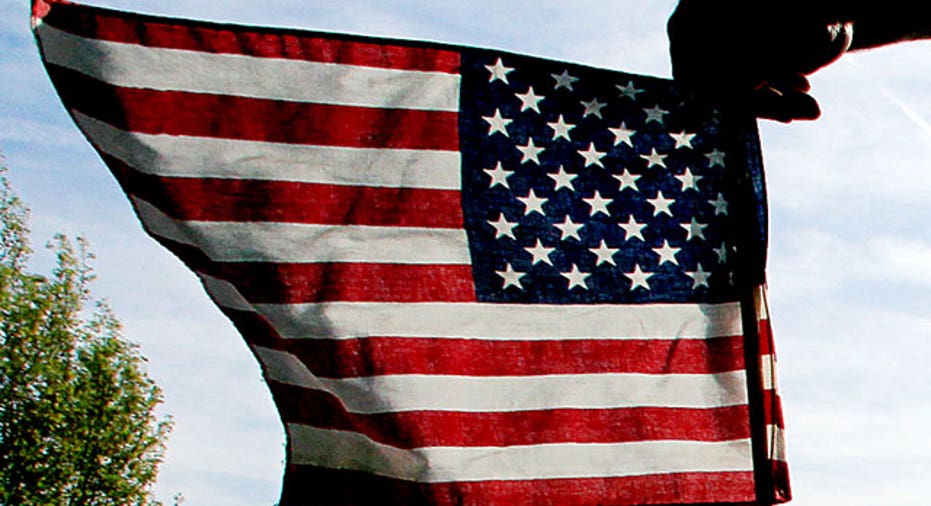 Small-capitalization stocks have led the rally off the February lows, nimbly outpacing their larger counterparts. Within the small-cap asset category, exchange traded funds (ETFs) that track alternative or smart-beta indexing methodologies have been standouts.
The widely observed iShares Russell 2000 ETF (NYSE:IWM), which tracks the Russell 2000 Index, has rallied 16.2% off its Feb. 11 low as relatively strong U.S. economic data and a dovish Federal Reserve helped small U.S. stocks stage a rebound from the sell-off earlier this year. Nevertheless, the pullback at the start of the year remains a drag on the small-caps, with IWM still down 1.9% year-to-date.
The small-cap segment was able to jump on the risk-on sentiment in March after the Fed stated it would only hike interest rates two times later this year, or downwardly revised from the four hikes it expected back in December. The extended low-rate environment has been a boon for smaller companies that have capitalized on cheap debt in their balance sheets.
Small-caps, though, can still navigate through a slowly rising rate environment. Smaller companies, which focus on U.S. markets, are less exposed to a stronger U.S. dollar as rates rise, which would more negatively affect larger corporations with a global footprint. Additionally, periods of rising rates also coincide with expanding economies, which often benefit smaller companies.
While small-caps have recently been outpacing large-cap stocks, potential investors should be aware that the small-cap segment comes with greater risks and can experience greater volatility, which we witnessed as smaller companies underperformed in the sell-off earlier this year.
Alternatively, investors can target small-cap stocks through a relatively new group of smart-beta ETFs. Due to their indexing methodologies, these smart-beta small-cap ETFs may lean toward more quality or conservative plays, which help cushion drawdowns but still allow investors to capture market returns. The improved risk-adjusted returns found in these types of strategies help investors win over the long-run by not losing as much in short-term corrections.
For instance, some of the top performing small-cap ETFs so far this year include options that track alternative indexing methodologies. Year-to-date, the ProShares Russell 2000 Dividend Growers ETF (NYSE:SMDV) increased 8.4%, WisdomTree U.S. SmallCap Dividend Growth Fund (Nasdaq:DGRS) rose 4.7%, Compass EMP US Small Cap High Dividend 100 Volatility Weighted Index ETF (Nasdaq:CSB) advanced 4.6%, SPDR S&P 600 Small Cap Value ETF (NYSE:SLYV) added 3.2% and Oppenheimer Small Cap Revenue ETF (NYSE:RWJ) was up 3.0%. In comparison, the S&P 500 Index returned 1.8% so far this year.
Ticker
Security
Last
Change
Change %
DGRS
WISDOMTREE TRUST US SMALLCAP QULITY DIV FD
44.16
+0.42
+0.96%
CSB
VICTORY PORTFOLIOS II SHARES US SMALL CAP HIGH DI
52.31
-0.48
-0.90%
The dividend category has been a stabilizing factor for small-caps. For instance, the dividend growth factor has helped investors focus on more quality companies that can consistently raise yields and has been attributed to lower historical risk. Additionally, dividend stocks have been outperforming this year after the dovish Fed note, with more investors turning to attractive yield-generating options in light of an extended low-yield environment.
The ProShares Russell 2000 Dividend Growers ETF tracks the Russell 2000 Dividend Growth Index, which focuses on small-cap firms with dividend increase streaks of at least a decade for inclusion. SMDV has a 2.28% 30-day SEC yield.
The WisdomTree U.S. SmallCap Dividend Growth Fund also includes growth and quality factors. DGRS's underlying index ranks companies based on long-term earnings growth expectations while the quality factor is based on three year historical averages for return on equity and return on assets. The underlying index then weights holdings based on aggregate cash dividend expectations for the coming year. DGRS has a 2.71% 30-day SEC yield.
The Compass EMP US Small Cap High Dividend 100 Volatility Weighted Index ETF targets the 100 highest yielding stocks taken from a the CEMP US Small Cap 500 Volatility Weighted Index and are then weighted based on their daily standard deviation, or volatility. Consequently, CSB combines the low-volatility attribute with the potentially riskier high-yield attribute to diminish the portfolio's risk. CSB has a 2.93% SEC yield.
Investors can also look to the other value-heavy, smart-beta ETFs that track small-caps. The Oppenheimer Small Cap Revenue ETF is comprised of S&P SmallCap 600 Index components but ranks holdings based on revenue, as opposed to the traditional market cap-weighted methodology. RWJ's revenue weighting methodology helps investors diminish exposure to overvalued companies.
Additionally, SPDR S&P 600 Small Cap Value ETF simply tracks stocks taken from the S&P SmallCap 600 Index that exhibit value characteristics or companies with lower-than-average price-to-book or price-to-earnings and higher dividend yields.
This article was provided by our partners at etftrends.com.