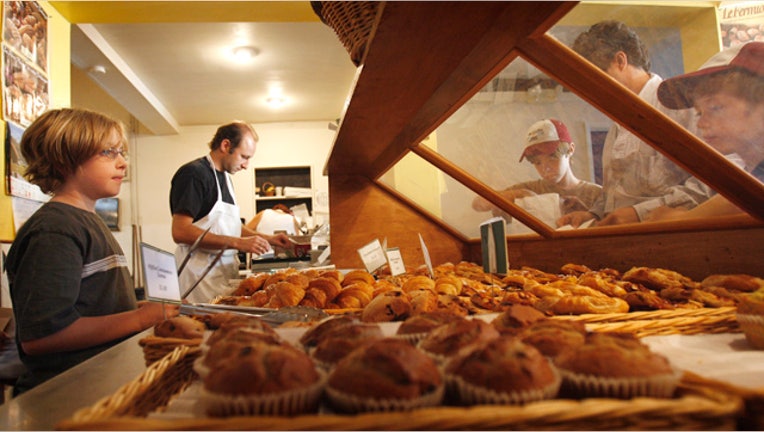 Small-business confidence rose in June for the third straight month as sales trends improved, though growing difficulties in finding qualified workers and trepidation over the economy and U.S. presidential election continued to keep a lid on sentiment.
The National Federation of Independent Business' small-business optimism index edged up to 94.5 last month from 93.8 in May. The modest improvement was unexpected; economists surveyed by The Wall Street Journal expected the gauge to hold steady at May's level. The June print is the best since November.
The survey, based on 735 respondents, is a monthly snapshot of America's small-business sector, which is home to most American jobs and accounts for roughly half of economic output. Many economists look to the report for clues for hiring and wage trends in the broader economy and for a read on domestic demand.
In June, four of the surveys 10 components rose from a month earlier, paced by continued improvement in business owners' outlook going six months out. Rising sales helped boost optimism, as a quarter of all respondents in June said they sold more during the month than in May. About a third of respondents said they expected sales to head higher in the months ahead, thought that share slipped from the prior month.
As sales picked up, some 56% of small-business owners said they hired or tried to hire last month, But most of them -- 86%--reported few or no qualified workers for the positions they were trying to fill. That translates to 29% of all owners with job openings they deem hard to fill, up from May and marking the highest level of the seven-year economic expansion.
Some economists say that the NFIB's jobs hard-to-fill gauge portends rising wages, as employers are pushed to lift pay to lure workers from what is a shrinking pool of candidates. According to the trade group, a little over a fifth of business owners increased compensation last month. The survey doesn't differentiate between wages and benefits such as health care expenses. That share was down several points from May, the second-highest level of this expansion, but still reflects a relatively high level, according to the NFIB. The portion of owners planning to raise compensation in the coming months held relatively steady at 14%.
More small businesses also said they plan to spend more on capital investments, with more than a quarter signaling so in June, though more than half continued to say it wasn't a good time to expand. Of that share, 47% cited the economy and 30% cited the political climate.
Though the index's June result marked the first time it logged three consecutive monthly gains since the end of 2014, NFIB chief economist William Dunkelberg noted that it remains short of the long-term average of 98.0. "Small-business owners appear to be on the same track they have followed for the past few years -- maintenance mode, but not much growth, " he said, calling prospects "cloudy at best."
Write to Lisa Beilfuss at lisa.beilfuss@wsj.com