Skullcandy's Results Zapped by Trouble in China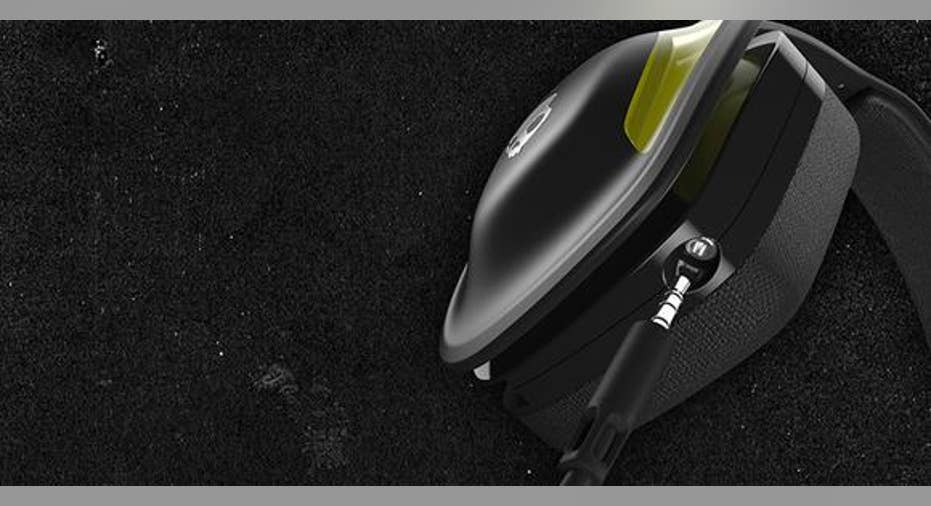 Image source: Skullcandy.
Headphone company Skullcandy reported its first-quarter results after the market close on May 4. The company managed to grow revenue, but profitability slumped, in part because of significant issues with Skullcandy's China sales operation. Here's what investors need to know.
The raw numbers
| Metric | Q1 2016 | Q1 2015 | Growth (YOY) |
| --- | --- | --- | --- |
| Sales | $46.3 million | $45.6 million | 1.5% |
| Net income | ($4.9 million) | ($3.7 million) | (31.5%) |
| Earnings per share | ($0.17) | ($0.13) | (30.8%) |
Data source: Skullcandy Q1 earnings report.
What happened with Skullcandy this quarterSlow revenue growth and rising costs led to a drop in profits during the first quarter. However, the numbers look better if results from the company's China sales operation are excluded.
Sales grew by 6% year over year, excluding China sales.
U.S. sales grew by 4% year over year, while international sales slumped 3%.
Gross margin fell to 37.5%, down from 40.9% during the prior-year period. Excluding China sales, gross margin would have dropped to 39.5%.
SG&A expenses increased to $24.1 million, or 52% of revenue, up from $22.3 million, or 49% of revenue, during the prior-year period.
Skullcandy reiterated its outlook for the full year and provided guidance for the second quarter.
Net sales growth in the mid- to high single digits expected in 2016.
Full-year EPS between $0.24 and $0.28, up from $0.20 during 2015.
Second-quarter net sales expected to be in a range of down 4% to flat.
Second-quarter loss between $0.02 and $0.04 per share expected.
What management had to saySkullcandy CEO Hoby Darling pointed to some promising trends: "Domestic sell-through of the Skullcandy brand grew more than twice as fast as the rest of the audio headphone industry, according to NPD, driven by triple digit growth of our expanded wireless offering. At the same time, Astro retail sales once again outpaced the competition despite significant supply constraints following a very strong holiday season."
Darling also acknowledged that China was causing problems. "On the international front, we continued to take necessary actions to improve our China wholesale position, which unfortunately offset solid growth in several of our other overseas markets and negatively affected earnings per share by$0.02 versus our plan. We continue to be cautiously optimistic about our prospects for growth in the second half of 2016, as our innovative audio and gaming product introductions provide us with added momentum and some of the current top-line headwinds begin to subside."
Looking forward Trouble in China was mentioned during Skullcandy's fourth-quarter conference call back in March, with the company stating that it withheld shipments to a distributor due to inventory overhang and payment issues. Even excluding the China sales operation, though, Skullcandy's profitability declined during the first quarter despite a small boost in revenue.
The good news is that the first quarter is the least important quarter for Skullcandy. The second half of the year accounted for about 60% of the company's sales last year, so the company's performance during the holiday season will be the real test of whether its strategy is working. Skullcandy continues to have a strong balance sheet, with no debt and ample cash, so even though the company is struggling at the moment, it has plenty of time to right the ship.
The article Skullcandy's Results Zapped by Trouble in China originally appeared on Fool.com.
Timothy Green owns shares of Skullcandy. The Motley Fool recommends Skullcandy. Try any of our Foolish newsletter services free for 30 days. We Fools may not all hold the same opinions, but we all believe that considering a diverse range of insights makes us better investors. The Motley Fool has a disclosure policy.
Copyright 1995 - 2016 The Motley Fool, LLC. All rights reserved. The Motley Fool has a disclosure policy.