Skechers Stock Earns Its Keep This Time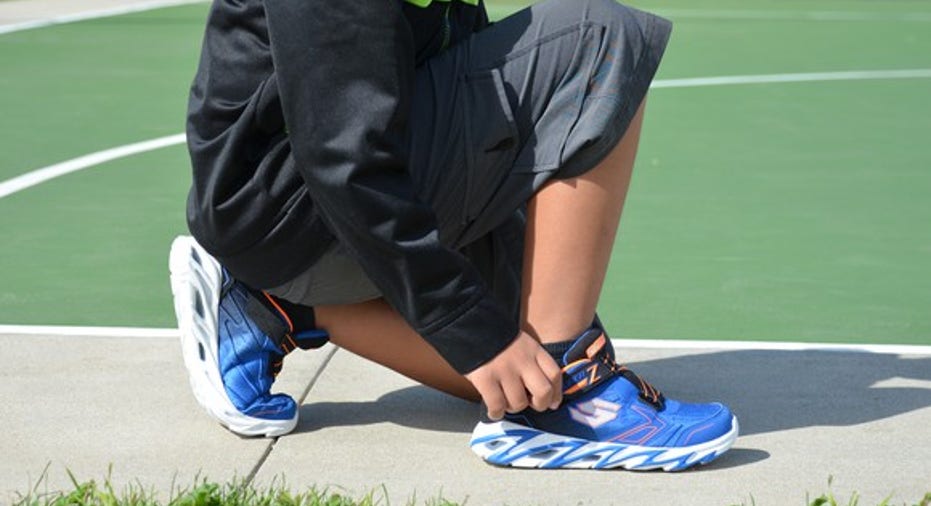 Growth may be slowing atSkechers(NYSE: SKX), but at least it still knows how to lace up and get ahead of itself. Shares of the footwear maker moved higher in after-hours trading on Thursday after posting better-than-expected quarterly results.
Net sales rose nearly 6%, to $764.3 million, as a 17% surge in its international wholesale business and a 14% rise in its company-owned retail stores were more than enough to upset a 12% slide in its domestic wholesale business. Skechers' earlier guidance was calling for $710 million to $735 million, an outlook that even at the high end would've only translated to a 1% gain. At the midpoint, we would've been staring at a slight year-over-year decline.
You won't see folks at Skechers doing cartwheels as a result of its performance. The 6% top-line spurt is actually its weakest uptick in net sales since the summer of 2012. However, it's hard to complain when Skechers blows past its self-imposed forecast, especially since the stock got smacked last time out for falling short of its third-quarter guidance.
The ride down the income statement wasn't as pleasant as the net sales surprise. Profitability fell sharply, clocking in at a mere $0.04 a share after ringing up net income of $0.19 a share a year earlier. A laundry list of costs that outpaced revenue growth -- from the aggressive expansion of its retail store base to expenses related to ramping up its business internationally -- weighed on Skechers' profit.
The sharp drop in earnings stings, but with Skechers targeting international sales to eventually grow to half of its total business, and with comparable same-store sales rising 3.6%, it's hard to argue with where the top dog in walking footwear is spending its money.
Image source: Skechers.
Follow the money
It seemed like a good sign when CEO RobertGreenberg snapped up $11 million of Skechers stockin late November. It was his first open-market purchase in 15 years, and it came shortly after the stocktook a beatingfollowing its disappointing third quarter.
Greenberg's purchase came at an average price of $21.96. It closed just 6% higher than that level as of Thursday's close, but that's before the initial pop in after-hours trading following the encouraging net sales performance.
The near-term outlook is mixed. Skechers is initiating guidance for the current quarter, calling for a profit of $0.50 to $0.55 per share on $1.05 billionto$1.075 billion in net sales. It earned $0.63 a share on $981.4 million in net sales during the prior-year's freshman quarter, so this would be another year-over-year decline in profitability, but accelerating growth on the top line.
Skechers also sees slightly positive sales at its previously slumping domestic wholesale business. The end result may not be the kind of growth that attracted investors to Skechers in the first place, but taking steps in the right direction -- at least when it comes to net sales as it grows its global empire -- is a good thing.
10 stocks we like better than SkechersWhen investing geniuses David and Tom Gardner have a stock tip, it can pay to listen. After all, the newsletter they have run for over a decade, Motley Fool Stock Advisor, has tripled the market.*
David and Tom just revealed what they believe are the 10 best stocks for investors to buy right now... and Skechers wasn't one of them! That's right -- they think these 10 stocks are even better buys.
Click here to learn about these picks!
*Stock Advisor returns as of February 6, 2017
Rick Munarriz has no position in any stocks mentioned. The Motley Fool owns shares of and recommends Skechers. The Motley Fool has a disclosure policy.