Sizzling Precious-Metal Prices Boost Gold and Silver Miners Once More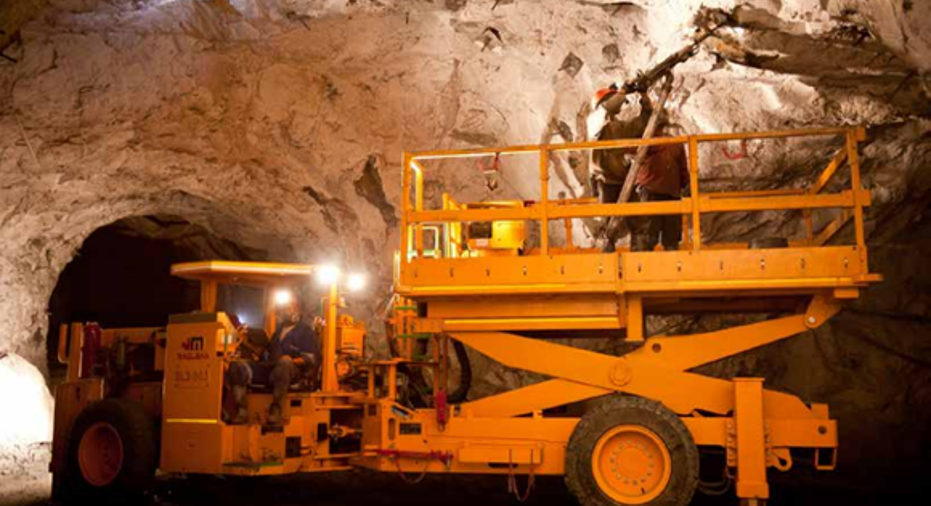 What: Shares of nearly all gold and silver miners rose substantially during Friday's trading session on the heels of solid gains from physical gold and silver prices. As of 3 p.m. EST, gold was up nearly 1%, to $1,289 an ounce, whereas silver, which briefly touched $18 an ounce earlier this week, was gaining 0.7%, to $17.43 an ounce. Both metals are trading near one-year highs.
So what: For mining companies, rising underlying commodity prices can mean a boost in margins as long as costs remain under control. With many gold and silver miners focusing on cost reductions and ore grade/production improvements over the last few years, we could be on the cusp of witnessing profits explode higher.
The two top performers today, Great Panther Silver , which was up as much as 14% at one point, and IAMGOLD -- a global gold miner with properties in North and South America, as well as West Africa -- which jumped 11% at one point, both reported their first-quarter results within the last two days and both showed notable improvements.
Image source: Great Panther Silver.
On Wednesday evening, Great Panther Silver reported a 2% improvement in metal production, thanks largely to a 19% increase in gold production. But the most-important aspect of its report was the 36% year-over-year decline in all-in sustaining costs (AISC), to $9.25 an ounce. Even though the company lost $4.5 million during Q1 compared to reporting a profit of $3.6 million in the year-ago period, it's mining much more efficiently now, and choosing quality over quantity.
Furthermore, without adverse currency translation, it would have produced a nominal profit for the quarter. With silver and gold prices marching higher, and Great Panther Silver focused on expanding the San Ignacio Mine, things could be looking up for shareholders beyond just today.
As for IAMGOLD, on Wednesday, it reported net earnings of $53.1 million, or $0.13 per share, which compared favorably to the net loss of $16.5 million ($0.04) recorded in the year-ago period. IAMGOLD strongly benefited from gold held for investment purposes -- it sold 135,148 ounces for a $72.9 million gain -- but also benefited from a 3% reduction in AISC, to $1,084 an ounce. Like Great Panther Silver, IAMGOLD's production actually dipped year-over-year, mostly a result of lower ore grades; but with costs falling, lower production could still deliver healthy profits moving forward.
Now what: Looking ahead for the mining sector as a whole, we'll need to see a combination of favorable macroeconomic factors and individual company fundamentals for valuations within this sector to move higher.
From a macroeconomic perspective, this means the continuation of a low-yield environment in developed countries, a weakening U.S. dollar, and growing demand for physical metals like gold and silver. From the perspective of mining companies, we're going to want to see more or less what Great Panther Silver and IAMGOLD showed this week: tight cost controls, and mining for quality, not necessarily quantity.
In spite of their torrid start to the year, gold and silver miners could still have plenty left in the tank.
The article Sizzling Precious-Metal Prices Boost Gold and Silver Miners Once More originally appeared on Fool.com.
Sean Williamshas no material interest in any companies mentioned in this article. You can follow him on CAPS under the screen nameTMFUltraLong, track every pick he makes under the screen name TrackUltraLong, and check him out on Twitter, where he goes by the handle@TMFUltraLong.The Motley Fool has no position in any of the stocks mentioned. Try any of our Foolish newsletter servicesfree for 30 days. We Fools may not all hold the same opinions, but we all believe thatconsidering a diverse range of insightsmakes us better investors. The Motley Fool has adisclosure policy.
Copyright 1995 - 2016 The Motley Fool, LLC. All rights reserved. The Motley Fool has a disclosure policy.