Sixers Win Top Pick in Draft Lottery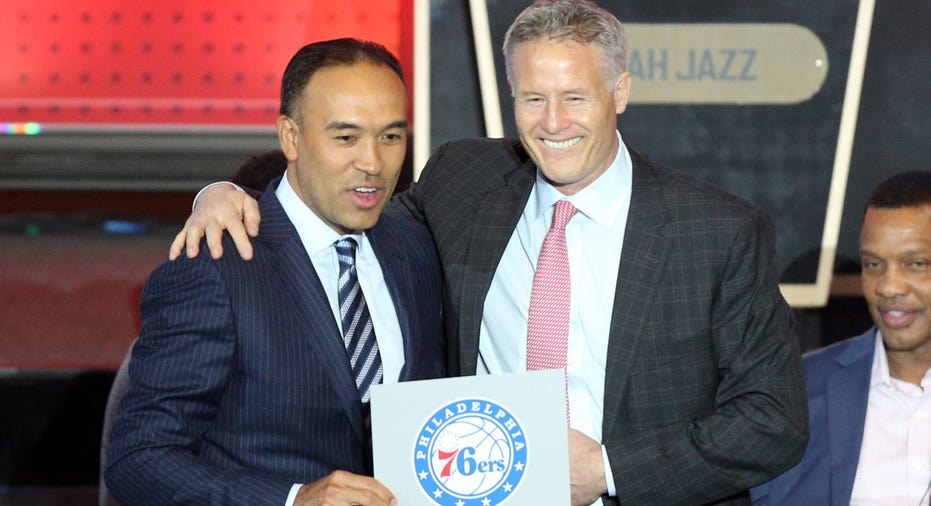 The Philadelphia 76ers landed their first No. 1 overall draft pick in 20 years on Tuesday at the NBA's Draft Lottery. Philadelphia have endured a dreadful three-year stretch that was a part of a rebuilding plan to restock the franchise with top picks.
They finished this past season with a league-worst record of 10-72 giving them the best chance at getting the No. 1 selection for the June 23 Draft.
It paid off as they came out ahead of the Los Angeles Lakers and Boston Celtics, who will draft second and third.
"My immediate thought goes straight to the city of Philadelphia," 76ers coach Brett Brown said. "They have been amazing in allowing us to go through the process we have. We're excited about the news we have tonight."
The last time Philadelphia were in this position they chose Hall of Famer Allen Iverson first overall in 1996.
Their recent results have been mixed as they drafted Jahlil Okafor and Joel Embiid in the top three of the past two drafts.
Embiid has yet to make his debut due to foot surgeries, while Okafor is coming off a solid rookie season.
LSU standout Ben Simmons and Duke's Brandon Ingram are expected to be the first two choices in the upcoming draft.
(Writing by Jahmal Corner in Los Angeles; Editing by Peter Rutherford)