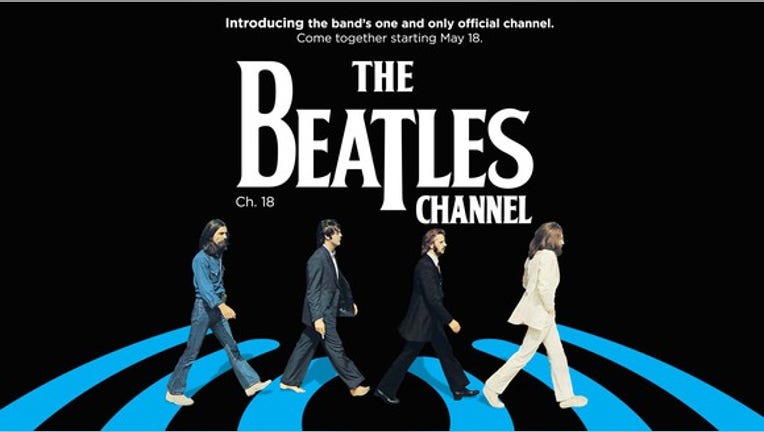 The Fab Four will be setting up camp on Sirius XM Radio(NASDAQ: SIRI). The satellite radio provider is launching the first-ever Beatles-backed radio station this month. The Beatles Channel will launch on May 18, serving up exclusive band-related programming.
Sirius XM is no stranger to celebrity-backed channels, but they typically last just a couple of weeks and revolve around an iconic event. The Beatles Channel seems to be a more permanent fixture, joining the likes of Elvis Presley, Bruce Springsteen, and The Grateful Dead as legends with dedicated stations.
In a brilliant move, Sirius XM is timing the new channel's launch to its latest free listening preview program. The media giant will turn off all dormant receivers on May 17, giving inactive accounts the opportunity to check out select content through May 30. The Beatles Channel is one of the stations that will be made available during the free preview.
Image source: Sirius XM Radio.
Let it be
There is a lot of inactive satellite radio equipment out there. There are more Sirius and XM receivers that are turned off --55 millionas of a year ago -- than are currently in use with the 31.6 million active accounts. The number of dormant receivers grows as more new cars roll off the assembly line with Sirius or XM access, and gross additions outweigh net additions.
Most of the drivers with dormant receivers won't bother to take Sirius XM up on the freebie. They will likely never know that the free trial was even offered. However, it's a smart move since Sirius XM doesn't have to do much to turn them on to give that potential audience a taste of what they're missing. This time it has a new hook in The Beatles Channel, likely generating more attention for the two-week trial.
Sirius XM can use the promotional muscle. It expects to close out 2017 with 1.3 million more users than it had when the year began. Incremental growth is always welcome, but if this sticks it will be Sirius XM's weakest showing in net additions since 2009. Investors are already jittery after last week's poorly received quarterly report that sent the stock to close below $5 for the first time since mid-February.
The shares took another step back on Tuesday after automakers posted weaker-than-expected new car sales for the month of April, continuing the trend of negative sales growth for 2017. Vehicle sales are the lifeblood of Sirius XM's subscriber growth with roughly three out of every four new cars hitting the showroom with a Sirius XM receiver.
Sirius XM remains a dynamic media giant. You can't dismiss the power of a company generating $1.5 billion in free cash flow a year, and even Warren Buffett is an investor now. Fundamentals keep inching ahead in the right direction. However, Sirius XM is going through a rare lull, and if there was ever a good time to launch a channel dedicated to the most successful hit-charting musical group of all time, it would be now. Bring on "Penny Lane" -- the song -- and hope that the former penny stock doesn't return there itself.
10 stocks we like better than Sirius XM RadioWhen investing geniuses David and Tom Gardner have a stock tip, it can pay to listen. After all, the newsletter they have run for over a decade, Motley Fool Stock Advisor, has tripled the market.*
David and Tom just revealed what they believe are the 10 best stocks for investors to buy right now... and Sirius XM Radio wasn't one of them! That's right -- they think these 10 stocks are even better buys.
Click here to learn about these picks!
*Stock Advisor returns as of May 1, 2017
Rick Munarriz has no position in any stocks mentioned. The Motley Fool has no position in any of the stocks mentioned. The Motley Fool has a disclosure policy.