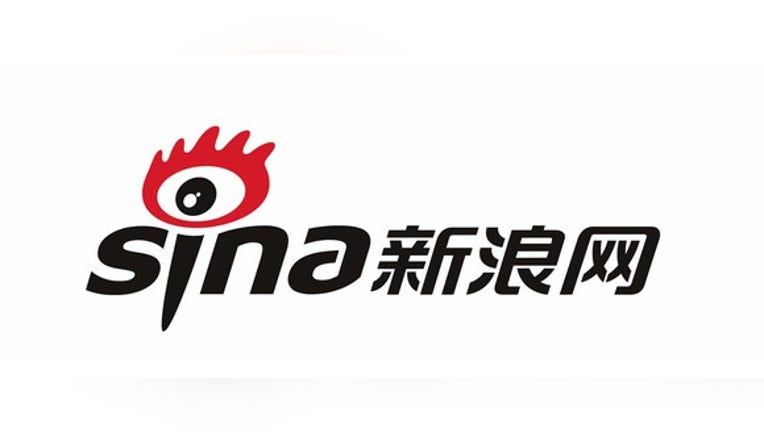 SINA Corporation(NASDAQ: SINA)announced strong fourth-quarter 2016 results Wednesday after the market closed, with its overall numbers bolstered by growth at microblogging platform Weibo.
Let's take a closer look at how SINA ended the year and what investors can expect from the Chinese online media company going forward.
Image source: Sina Corp.
SINA's results: The raw numbers
| Metric | Q4 2016 | Q4 2015 | Year-Over-Year Growth |
| --- | --- | --- | --- |
| GAAP net revenue | $313.4 million | $256.2 million | 22.3% |
| GAAP net income attributable to SINA | $19.9 million | $14.6 million | 36.3% |
| GAAP net income per diluted share | $0.27 | $0.21 | 28.6% |
Data source: SINA Corporation.
What happened with SINA this quarter?
On an adjusted (non-GAAP) basis, revenue increased 23% year over year, to $310.8 million.
Adjusted net income was $48.2 million, or $0.63 per diluted share, up from adjusted net income of $0.35 per share in last year's fourth quarter.
For perspective -- and though we don't usually pay close attention to Wall Street's demands -- analysts' consensus estimates predicted lower adjusted revenue of $301.6 million and lower adjusted net income per share of $0.55.
Online advertising revenue increased 20.8% year over year, to $269.6 million, as an $11.8 million decline in portal advertising revenue was more than offset by a $58.2 million increase in Weibo advertising revenue.
Weibo's monthly active users (MAUs) in December 2016 grew 33% year over year, to 313 million, 90% of whom were mobile users. Average daily active users in December also increased 30% to 139 million.
Adjusted non-advertising revenue grew 33% year over year, to $41.3 million, driven by growth in both portal non-ad revenue and Weibo value-added services revenue.
Gross margin expanded by 5 percentage points year over year, to 70%, including:
a 7-percentage-point increase in advertising gross margin, to 72%, as a larger portion of ad revenue was driven by small and medium enterprise customers in both portal and on Weibo.
a 9-percentage-point decline in non-advertising gross margin, to 57%, due to a higher proportion of portal non-ad revenue during the quarter.
Generated $92.7 million in cash from operations in the fourth quarter.
Ended 2016 with $1.8 billion in cash, equivalents, and short-term investments, down from $2.2 billion at the end of 2015. That drop was primarily due to a $646.9 million principal repayment on the put option exercised by holders of convertible senior notes.
What management had to say
According to SINA CEO Charles Chao:
Looking forward
For the full year of 2017, Sina expects adjusted revenue to land between $1.30 billion and $1.44 billion -- well above consensus estimates for $1.27 billion -- assuming exchange rates at the end of 2016 remain consistent. This outlook does not include $10.4 million in deferred license revenue from Leju, a subsidiary of Chinese real estate specialist E-House. Recall that after completing a go-private transaction with a consortium of buyers last quarter,Sina holds a 43% stake in E-House.
In the end, this was an undeniably solid quarter from Sina, even as growth at Weibo continued to prop up the overall business. Assuming Weibo's relative strength persists, and as the company keeps investing in monetization and building the mobile user base of its weaker portal business, SINA should be poised to deliver more of the same outperformance in the coming quarters.
10 stocks we like better than SinaWhen investing geniuses David and Tom Gardner have a stock tip, it can pay to listen. After all, the newsletter they have run for over a decade, Motley Fool Stock Advisor, has tripled the market.*
David and Tom just revealed what they believe are the 10 best stocks for investors to buy right now... and Sina wasn't one of them! That's right -- they think these 10 stocks are even better buys.
Click here to learn about these picks!
*Stock Advisor returns as of February 6, 2017
Steve Symington has no position in any stocks mentioned. The Motley Fool recommends Sina. The Motley Fool has a disclosure policy.