Silver Miners Have Regained Their Luster, and Shareholders Are Reaping the Rewards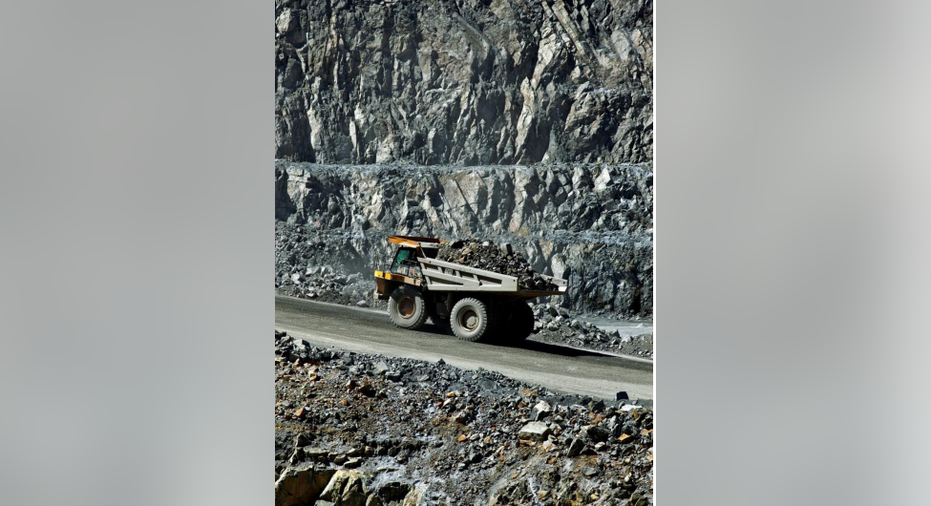 Image source: Pixabay.
"Nothing could be finer than owning a miner." This should be this year's tag line for investors since metal stocks have, by far, trounced the broader markets -- and today was no different. The only real change is that it was silver and silver miners rather than gold leading the charge.
Silver soars, but there are fundamental factors at work, too At one point, silver's per-ounce price was up more than 5% for the day, with gold up a more "modest" 1.6%. Even slightly off its intraday high, spot silver prices are now at their highest levels in 10 months. We'll dive into some of the fundamental implications in a moment; gold has been trading at about 80 times the value of silver on a per ounce basis, and historically when the gap widens that much, it's often considered a good time to buy silver. Last century, the gap between the two metals was a bit below 50-to-1, for added context.
Fundamentally, though, we're seeing strong demand for both physical metals, and that could be what's driving their prices higher. Economic uncertainty from China, Europe, and the U.S. has driven investors to buy gold, and low-yield environments have made owning gold and silver, two physical assets that don't pay a dividend, more appealing. Even central banks have been gobbling up gold at an incredible rate. Silver, which often moves in tandem with gold, has benefited from this uncertainty and low-yield environment.
Speaking specifically of silver, its demand has been boosted by the push to expand solar usage. Silver is a critical component in the construction of solar panels since it's the best metallic conductor of heat and electricity. In 2015, the solar industry accounted for only 6% of physical silver demand, but the industry has grown at an average rate of 53% per year over the last decade. This alone could help put a floor on silver's per ounce value.
Image source: Pixabay.
Ultimately, it's silver miners and shareholders that are reaping the rewards. Here's a taste of some of today's top movers within the silver mining industry:
Endeavour Silver : up as much as 25%
First Majestic Silver : up as much as 17%
Hecla Mining : up as much as 18%
Silver Standard Resources : up as much as 11%
Silver Wheaton : up as much as 10%
Pan American Silver : up as much as 10%
Silver's 10-month high is certainly affecting these miners in a positive way since a sustained rally in silver prices would presumably allow for a higher average selling price and, perhaps, margin expansion.
Six silver companies with very different stories No business is feeling today's move more directly than Silver Wheaton, which isn't a traditional miner in the first place. Silver Wheaton secures long-term contracts to buy gold and silver at fixed prices that are often well below the going market spot prices in exchange for supplying cash that allows miners to expand or build-out a resource mine. Any move higher (or lower) in spot prices directly impacts Silver Wheaton's margin, and it could even wind up boosting the company's dividend if the good times keep rolling in 2016.
The other five miners above each have their own varying story to tell.
Image source: First Majestic Silver.
For Endeavour Silver, today's move really is all about the spot price. Endeavor provided a Q1 update on production a little more than a week ago, signaling that silver production declined 17% to about 1.51 million ounces. Challenging ore grades and a reduced exploration and development budget have Endeavour focusing on "producing less metal at a profit than more metal at a loss," according to its press release. Rising silver prices could signal better margins for Endeavour, but it clearly still has expense issues it's working through.
On the other hand, First Majestic Silver announced it produced a record 5.1 million silver equivalent ounces in Q1, which is a 30% year-over-year improvement. First Majestic was able to get this done despite a 13% year-over-year decline in ore grade, relying instead on a nearly 500% increase in gold production and a 25% improvement in ore processed. Don't call First Majestic Silver "Nostradamus," but its investments into expanding production could be paying off at just the right time. I suspect there's still plenty of room for recovery improvement and production increases to come.
Image source: Silver Standard Resources.
Hecla Mining also jumped on First Majestic's bandwagon by reporting record Q1 2016 silver production of 4.64 million ounces, a 61% year-over-year increase, as well as nearly 55,700 ounces of gold, a 37% improvement from Q1 2015. Overall, this works out to 12 million silver equivalent ounces, a 37% year-over-year increase. The golf clap goes to Hecla's San Sebastian mine, which came online in December and produced 1.2 million ounces of silver in Q1 2016. Also like First Majestic, Hecla Mining has benefited in a big way from expanding while silver prices have contracted over the past five years.
Shareholders of Silver Standard Resources, which is primarily tied to silver, are enjoying today's silver pop as well. However, its big boost lately is based on its acquisition of Canada's Claude Resources , a junior gold miner. Three years ago, Claude was a shell of what it is today. It was deeply in debt and struggling to keep its costs in line with spot gold. However, following a non-core asset sale, an expansion of its existing resource properties, a refinancing of its debt, and a reduction in costs, Claude has been able to boost production, completely flip its net debt position into a healthy net cash and bullion position, and become quite profitable. Silver Standard is likely to benefit immediately from the inclusion of Claude's Seabee Mine and Santoy Gap as long as shareholders vote in favor of the deal.
Image source: Endeavour Silver.
Finally, Pan American Silver is benefiting from an announcement very early this morning that it and MacMillan Minerals were entering into an agreement with Maverix Metals to a launch a new publicly traded royalty and streaming company. The new company will be majority owned by Pan American Silver (54%) and give Pan American substantial gold and silver price leverage, which is great news considering today's silver price rally.
As you can see from these unique stories, throwing a dart at miners just because their underlying metal prices are rising probably isn't going to work out well. You still need to do your homework to ensure miners are working to control their expenses, improve ore grade (when possible), maintain balance sheet discipline, and boost production. For some of these names above, the future does indeed look bright.
The article Silver Miners Have Regained Their Luster, and Shareholders Are Reaping the Rewards originally appeared on Fool.com.
Sean Williamsowns shares of Claude Resources, but has no material interest in any other companies mentioned in this article. You can follow him on CAPS under the screen nameTMFUltraLong, track every pick he makes under the screen name TrackUltraLong, and check him out on Twitter, where he goes by the handle@TMFUltraLong.The Motley Fool owns shares of Silver Wheaton (USA). Try any of our Foolish newsletter services free for 30 days. We Fools may not all hold the same opinions, but we all believe that considering a diverse range of insights makes us better investors. The Motley Fool has a disclosure policy.
Copyright 1995 - 2016 The Motley Fool, LLC. All rights reserved. The Motley Fool has a disclosure policy.