Signs of oil boomlet in North Dakota after pipeline finished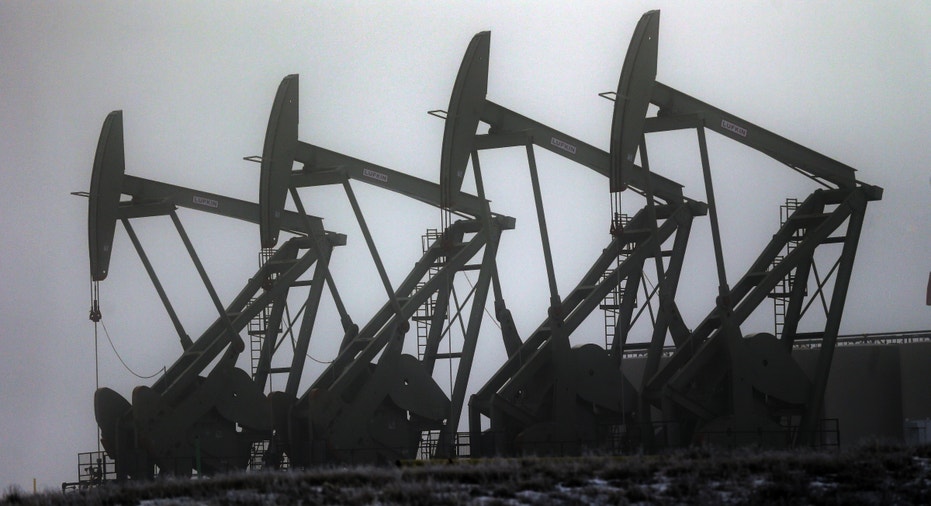 There are hundreds more jobs than takers in the heart of North Dakota's oil patch. Finding a hotel room, parking space or table at a restaurant is no longer easy.
More than two years after the state's unprecedented oil bonanza fizzled to a lull, North Dakota — the nation's No. 2 oil producer behind Texas — is experiencing a sort of boomlet that has pushed daily production back above 1 million barrels daily.
"There is a long-term optimism that was not here just a year ago," said Williston Republican Sen. Brad Bekkedahl, whose western North Dakota district is in the epicenter of the state's oil-producing region.
Industry officials and others say the uptick comes from a bump in crude prices, regulatory certainty with the more drill-friendly Trump administration, better technology, and the prospect of nearly half of the state's crude coursing through the disputed Dakota Access Pipeline, which could open markets abroad where top prices are typically fetched.
Though the pipeline still faces opposition from American Indian tribes and environmentalists who fear it threatens cultural sites and drinking water, Ron Ness, president of the North Dakota Petroleum Council, calls it a "game-changer that opens up everything."
The $3.8 billion pipeline — expected to be fully operating next month — opens up the possibility for North Dakota oil to be sold on the world market, where industry officials say it could earn several dollars more per barrel. Shippers also can save about $3 per barrel moving the oil by pipeline rather than using the mile-long trains that have carried North Dakota crude to the Gulf Coast since 2008, industry officials say.
"We can compete with the world," said Ness, whose group represents several hundred companies working in North Dakota's oil patch.
At capacity, the Dakota Access pipeline will be able to transport half of the daily crude production from North Dakota's Bakken oil fields to Illinois. From there, the crude will be put into another pipeline to the Gulf Coast, where it can be used at refineries or loaded on tankers to overseas markets. Trains will still be used to take North Dakota crude to other places in the U.S.
The price for North Dakota sweet crude has risen about $10 a barrel from a year ago and about 50 drill rigs were working in the state last week, up more than 80 percent from the same time last year. Daily production is up more than 6 percent from the worst of the slump.
As oil prices slid, companies worked to improve efficiencies, including the time it takes to drill a well in North Dakota. Ness said a well now can be drilled in about 12 days, compared with about 20 just a couple of years ago.
The increase in drilling activity has created a big workforce shortage. Phil Davis, a spokesman for Job Service North Dakota, said 500 more jobs are listed in the Williston-area than one year ago. And they're not just oil-related jobs.
"Every business on Main Street needs staff," Davis said.
The U.S. Department of Energy says increased drilling will boost crude production this year and next, with a projection of 10 million barrels daily in 2018, up about 1 million barrels from last year.
Margaret Coleman, a geologist and analyst with the agency, said much of the growth is expected to come from Texas, though North Dakota is expected to remain above 1 million barrels over the next two years. The two states account for about half of U.S. crude oil production.
Industry critics hope North Dakota reacts differently than it did during the state's boom that began in earnest a decade ago. Wayde Schafer, a North Dakota spokesman for the Sierra Club, points to problems that included increased crime and traffic, and a rash of oil and saltwater spills.
"There has to be some order and control," Schafer said. "Oil companies were elbowing each other at the trough and it was a nightmare."
Gov. Doug Burgum acknowledged the state faced challenges during the past boom, but "from a regulator standpoint, we are smarter than we were." The Republican governor said a strong global demand for oil is good for his state.
"There isn't enough supply of renewables to take over for oil and gas anytime in the next couple of decades," Burgum said. "So there's a long run ahead here."