Signet Jewelers shares sink on weak outlook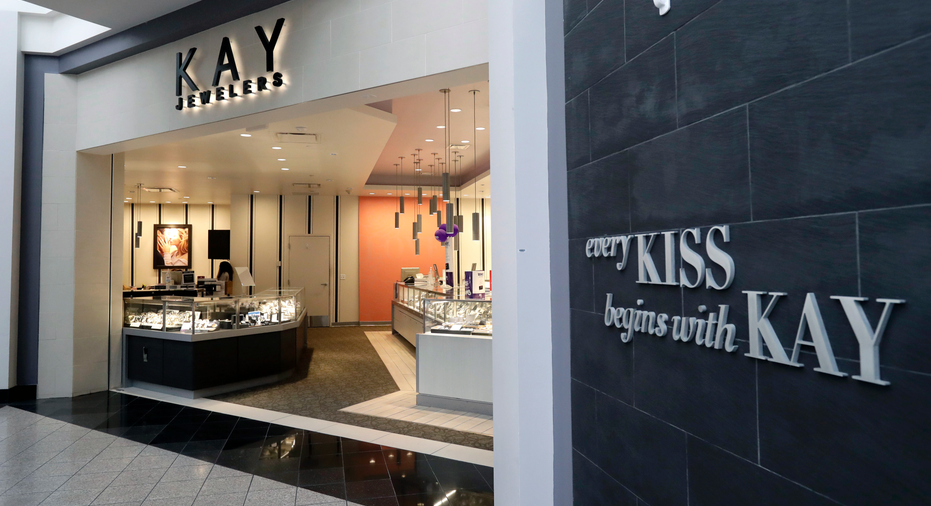 Signet Jewelers Ltd. will close more than 200 stores and expects a profit slump in 2019 as it faces an increasingly tough market for its Kay and Jared stores.
The company's strategic plan and weak outlook weighed down shares, despite a boost in fourth-quarter profit on a tax gain. Shares fell $9.23, or 19 percent, to $38.68 in afternoon trading.
The Hamilton, Bermuda company's profit during the quarter ended Feb. 3 rose 19.1 percent to $351.3 million, or $5.24 per share, as revenue rose 1 percent to $2.29 billion. Earnings, adjusted for pretax gains, were $4.28 per share, topping Wall Street expectations.
But same-store sales, a key measure of a retailer's health that excludes sales from recently opened or closed stores, fell 5.2 percent, mainly on sharp drops from Kay and Jared locations.
Looking ahead, the company is closing more than 200 stores of its more than 3,500 locations by the end of the year while boosting its e-commerce options. Signet does plan to open 35 to 40 stores, it added. The company will also continue to outsource its in-house credit card receivables.
Separately, Signet said it increased the size of its board to 12 members with the appointment of Sharon L. McCollam and Nancy A. Reardon. McCollam most recently worked as the chief financial officer of Best Buy, and Reardon is a former human resources and communications officer, having retired from Campbell Soup Co. in 2012.
For the year, the company reported profit of $519.3 million, or $7.44 per share. Revenue was reported as $6.25 billion.
It expects profit and revenue to fall in fiscal 2019, with full-year adjusted earnings in the range of $3.75 to $4.25 per share, and revenue in the range of $5.9 billion to $6.1 billion.
Signet shares have decreased 15 percent since the beginning of the year. The stock has dropped 30 percent in the last 12 months.
_____
Elements of this story were generated by Automated Insights using data from Zacks Investment Research. Access a Zacks stock report on SIG at https://www.zacks.com/ap/SIG