Siemens considers U.S. listing of healthcare arm: CEO in Euro am Sonntag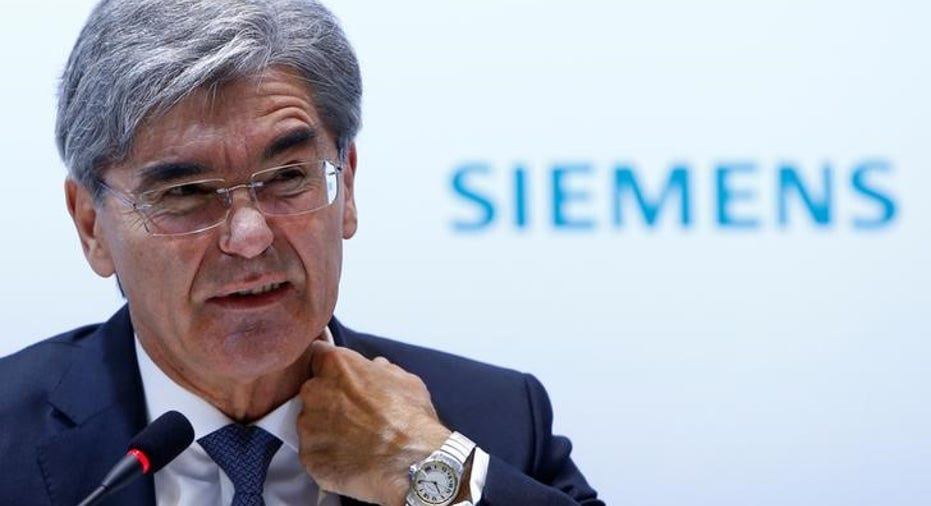 German industrial group Siemens is considering listing its $15 billion healthcare business in the United States to take advantage of company valuations that are higher than in Europe, its chief executive told a German newspaper.
"We don't have a final view on this yet, but we are looking at it very closely," weekly Euro am Sonntag quoted Joe Kaeser as saying in an interview.
The separation of the Healthineers business is one of Siemens' biggest strategic steps to narrow its focus. Over the past decades, it had shed its semiconductor, lighting, automotive and communications businesses, among others.
Kaeser told Euro am Sonntag that Siemens could separate stakes in further parts of its business as well.
"I can imagine a future in which we give investors the opportunity to invest not just in the companies Siemens Healthineers or Siemens-Gamesa renewable energy, but also in a high-performing digital industry business," he said.
He also indicated Siemens may hike its dividend payment to shareholders for the current fiscal year through September.
"We have just raised our profit guidance for 2017 and have increased our dividend three years in a row. I wouldn't end such a streak for no reason," he said.
(Reporting by Maria Sheahan; Editing by Mark Potter)