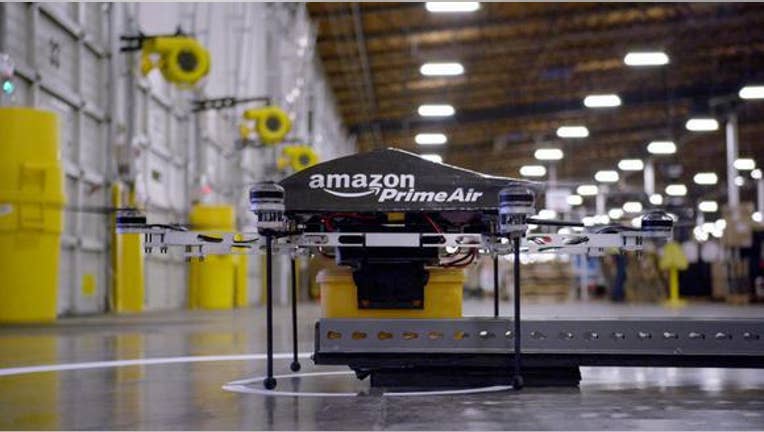 Amazon.com is Point 72's biggest holding right now. Image: Amazon.
Steven Cohen and his Point72 Asset Management hedge funds have been both lucrative and controversial during their respective tenures, as the group formerly known as SAC Capital Advisors attracted attention from the SEC and other regulators investigating insider-trading allegations. Yet despite the fact that Point72 pleaded guilty to insider-trading charges, that hasn't held back its performance, with the funds making about $3 billion in gross profit in 2014, according to The Wall Street Journal.
According to its most-recent filings, Cohen and Point72 remain committed to Amazon.com , Alphabet Class A , and Zoetis . Let's take a closer look at those three companies.
Playing the e-commerce angle Amazon has performed admirably during the past year, doubling in value, and Cohen's timing in getting into the stock has been impeccable. From a 260,000-share position as of the end of 2014, Point72 has built up its stake to more than 610,000 shares, with its latest increase of about 82,000 shares only affirming the hedge-fund investor's confidence in the company. Amazon makes up 2.5% of the Point72 portfolio, which is greater than any other reported position.
Amazon's growth has come from the continued dominance of its e-commerce business, as well as the advances that it has made in the cloud-services realm. With so many different avenues for future expansion, Amazon has nearly limitless potential. That has given shareholders substantial rewards during the past year, and Cohen has to hope that Amazon will keep delivering on its promise for years to come.
Knowing his A-B-CsAlphabet is also a big position for Point72, making up 1.7% of the portfolio with its 337,000-share holding. The hedge fund added about 33,000 shares of the Google parent during the quarter, raising its share holdings by about 10%. Like Amazon, Alphabet has also enjoyed some substantial gains in its share price this year, albeit with a more limited rise of about 50%.
Alphabet still has a strong grip on the online search industry, but investors hope that its new corporate structure will free it up to pursue a wider line of opportunities beyond Google's core focus. In particular, the opportunities in the mobile space are of key importance to the company, and as the Android operating system has become more popular among mobile devices, the emphasis on building up search traffic away from desktop computers has paid off with better metrics. Maximizing profitability is still a challenge, but Alphabet appears to be on the way to resolving that challenge, as well, and setting itself up for another impressive leg higher.
Getting healthyAnimal health is a departure from Cohen's typical technology focus;Zoetis nevertheless remains a substantial position for the hedge-fund company. Point72 held 4.79 million shares of Zoetis at the end of the third quarter, and its 1.55% share of total assets puts Zoetis in the third position among Cohen's favorite stocks. Cohen held an even larger stake in Zoetis shortly after its spinoff, but Point72 sold off much of its position during 2014. The fund added more than 500,000 shares to its Zoetis holdings just in the past quarter.
Lately, the company has, once again, received attention from a variety of hedge-fund investors, including Bill Ackman's Pershing Square. Moreover, many of those following the stock see Zoetis as a takeover target, especially with activist investors like Ackman pushing for cost-cutting moves, and other actions to make the company more attractive to would-be acquirers.
Cohen has a definite liking for technology stocks, but Point72 has a huge set of holdings spanning the entire stock universe. That gives the hedge fund diversification, but it comes at the price of losing the full benefit of timely calls on stocks like Amazon, Alphabet, and Zoetis.
By focusing in on what Point72 sees as its top opportunities, you might be able to earn a key advantage that Steve Cohen and his team appear unwilling to take: the ability to concentrate a portfolio, and make big gains from choosing the right stocks for your portfolio.
The article Should You Own Steven Cohen's 3 Favorite Stocks? originally appeared on Fool.com.
Dan Caplinger has no position in any stocks mentioned. The Motley Fool owns shares of and recommends Alphabet (A shares) and Amazon.com. Try any of our Foolish newsletter services free for 30 days. We Fools may not all hold the same opinions, but we all believe that considering a diverse range of insights makes us better investors. The Motley Fool has a disclosure policy.
Copyright 1995 - 2015 The Motley Fool, LLC. All rights reserved. The Motley Fool has a disclosure policy.