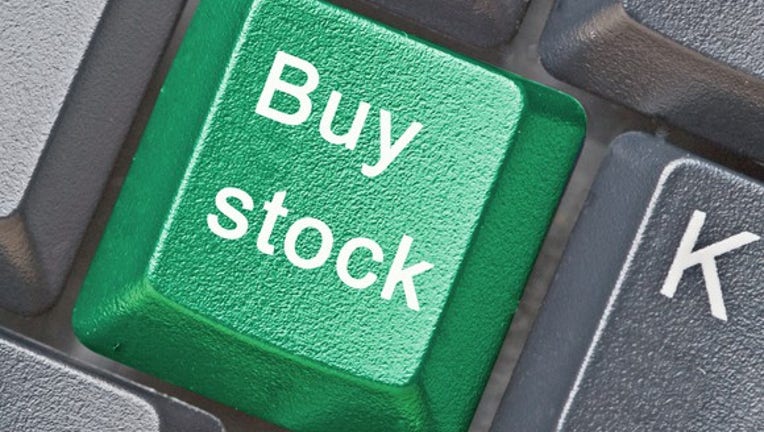 In December, I included Jazz Pharmaceuticals (NASDAQ: JAZZ) in a list of the three top healthcare stocks investors were overlooking. At that time, I noted that the biotech stock could be a diamond in the rough with its promising pipeline and low valuation.
Fast-forward to late March. I wrote about Jazz again, stating that investors were smart to buy the stock even though shares had jumped more than 30% year to date at the time. However, I mentioned then that there was one wrinkle that could cause problems for Jazz.
That wrinkle has now been ironed out quite a bit. Should you drop what you're doing and buy Jazz Pharmaceuticals stock?
Image source: Getty Images.
Not wrinkle-free, but close
The one issue that I thought could get in the way for Jazz was the threat of a potential generic rival to sleep disorder drug Xyrem. Roxane Laboratories, which is owned byHikma Pharmaceuticals, won approval in January from the U.S. Food and Drug Administration (FDA) for the first generic version of Xyrem.
This threat was a serious one for Jazz. Xyrem generated sales of $1.1 billion last year, comprising nearly three-quarters of Jazz's total revenue. Jazz filed a lawsuit to defend its patents for Xyrem and hopefully prevent rivals from launching a generic version of the drug.While the company hoped that the legal process would at least temporarily keep rivals at bay, concerns remained.
Now, the issue has been largely resolved. Jazz announced on Wednesday that it had reached a settlement with Hikma Pharmaceuticals. Under the terms of the deal, Hikma will be able to launch an authorized generic version of Xyrem in 2023. Jazz will receive royalties for all sales of the generic version.
While this settlement removes one big threat to Jazz, there are four other companies trying to win approval for generic versions of Xyrem. Jazz's lawsuit against these companies will move forward as of now.
There is certainly reason for optimism, though. Hikma was the only company to have actually secured approval for a Xyrem generic. Since it was willing to settle, that could bode well for Jazz's prospects against the other companies that have not yet gained FDA approval.
More good news
The settlement with Hikma was just the latest in a string of good news for Jazz. On March 20, the company announced positive results from two late-stage clinical studies evaluatingJZP-110 in treatingexcessive sleepiness associated with obstructive sleep apnea.
Jazz revealed on March 30 that it had signed a license agreement with Nippon Shinyaku to marketDefitelio and Vyxeos in Japan. Nippon Shinyaku paid Jazz an undisclosed upfront payment as part of the deal. Jazz will also be eligible for royalties on all sales of the drugs.
Then, on April 3, Jazz announced the completion of its rollingsubmission of a New Drug Application (NDA) for Vyxeos in treatingacute myeloid leukemia (AML). The company requested that the FDA accelerate the timing of its decision through the priority review process. If priority review is granted, Vyxeos could potentially receive approval by October 2017.
Time to buy?
All of the positives that I have touted about Jazz Pharmaceuticals for months are still there. The stock is more expensive than it was in December, but shares still trade at only 11.5 times expected earnings.
Jazz's settlement with Hikma de-risks Xyrem to a great extent. The biotech expects sales for the drug to increase by at least $113 million in 2017. In addition, Jazz is looking forhepatic veno-occlusive disease (VOD) drugDefitelio to grow sales by at least $20 million this year.
Vyxeos, if approved, is expected to generate peak annual sales of $220 million. Jazz should file for regulatory approval of JZP-110 later this year. The sleep disorder drug should make at least $300 million per year at its peak if approved -- and possibly up to $500 million annually.
Two other narcolepsy drugs could also be on the way. Jazz expects to submit JZP-507 for approval in early 2018. The company should wrap up a late-stage study for JZP-258 later next year.
Put all of this together, and you have a compelling growth story for Jazz Pharmaceuticals. I think that this growth, combined with the stock's valuation, continue to make Jazz one of the most attractive biotech stocks on the market. This bargain might not last for too much longer, though. If you're interested in buying Jazz stock, there will probably be no better time than now.
10 stocks we like better than Jazz PharmaceuticalsWhen investing geniuses David and Tom Gardner have a stock tip, it can pay to listen. After all, the newsletter they have run for over a decade, Motley Fool Stock Advisor, has tripled the market.*
David and Tom just revealed what they believe are the 10 best stocks for investors to buy right now...and Jazz Pharmaceuticals wasn't one of them! That's right -- they think these 10 stocks are even better buys.
Click here to learn about these picks!
*Stock Advisor returns as of April 3, 2017.
Keith Speights has no position in any stocks mentioned. The Motley Fool has no position in any of the stocks mentioned. The Motley Fool has a disclosure policy.