Should PayPal Investors Worry About Amazon.com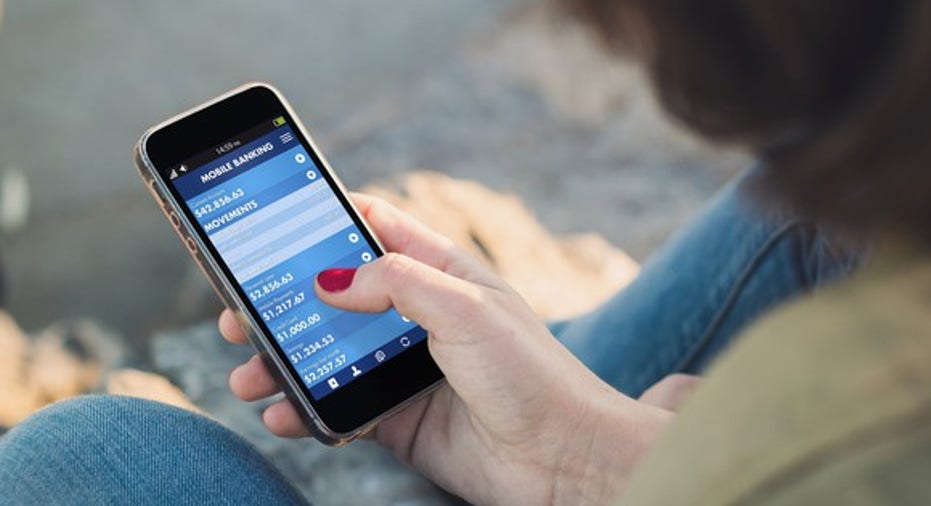 Mobile payments is growing 33% per year. IMAGE SOURCE:
Amazon.com (NASDAQ: AMZN) recently announced that its Pay with Amazon payment volume nearly doubled in 2016.The online retailer has seen a boost in its momentum after expanding its payments service into France, Italy, and Spain, as well as other markets like government payments, travel, and digital goods, among others. The company reported that more than 33 million customers have used Amazon Payments to make a purchase.
Amazon payments' strengths and weaknesses
One advantage of using Amazon's payment service is that it uses payment information already stored by many of Amazon.com's 300 million customers.In addition, since Amazon customers are already accustomed to shopping online or on mobile, merchants could see Amazon as a very beneficial partner.
On the other hand, merchants may see Amazon as a threat. Some merchants may be concerned about Amazon gaining access to customer spending patterns. However, like PayPal (NASDAQ: PYPL), it's in Amazon's interest to spread its brand ubiquity, not to risk its business reputation by a significant breach of trust with business partners.
Another advantage for Amazon is the incentives the company could offer customers to use Amazon Payments in the future. Amazon revealed that more than 50% of Pay with Amazon customers are Prime members.Knowing Amazon's relentless focus on steadily delivering new features and deals to its Prime customers, Amazon could offer special discounts to Prime members for using Amazon payments.
PayPal's competitive advantage
Despite these apparent advantages, Amazon has been rather quiet about its payments service. This could reflect Amazon.com CEO Jeff Bezos' policy to keep quiet about all investments within the company to prevent prowling competitors from knowing too much. But it could also reflect other competing investments within the company.
Payments is not mentioned much on earnings conference calls by either analysts or management.Amazon is spending billions expanding its distribution infrastructure, blanketing the U.S. with its massive fulfillment centers, and expanding around the world, especially in India. There are also other projects like drone delivery, Prime video content, Amazon bookstores, and Amazon Web Services.
Amazon has a lot going on, whereas PayPal is purely focused on payment solutions.
While Amazon Payments is still not offered by many large retailers, PayPal has been quickly signing partnerships with credit card companies and banks to spread its payments service to as many point-of-sale locations as possible.
PayPal also has a first-mover advantage over Amazon. The company has signed up 200 million customer accounts as opposed to Amazon's 33 million who have used Pay with Amazon.The size and momentum of PayPal's business gives it a tremendous advantage over Amazon payments.
One validation of PayPal's advantage is CEO Dan Schulman's recent disclosure that his company and Amazon have been in discussions about a potential partnership.This not only points to PayPal's strong position in the payments market, but it also reveals that payments is not Amazon's main focus.
PayPal and Amazon will probably play nice
At the heart of Amazon's business strategy is its drive to be customer-centric, and this puts Amazon in a tough spot. Amazon is trying to grow its payments service, but at the same time, Amazon management must recognize that there are customers who would like to pay with PayPal instead of storing payment information on Amazon.
Most of these customers are likely not Amazon Prime customers, which have made up most of Amazon's payment volume.Prime customers are very locked in to the Amazon ecosystem and are likely comfortable with stored payment information on Amazon as a result. The value PayPal brings to Amazon is a way to expand Amazon's reach to non-Prime customers.
For all of the awesome growth of Amazon's business over the last 20 years, e-commerce still makes up less than 10% of retail sales in the U.S. alone.There are still millions of people in the U.S. who haven't signed up for Prime yet, or who have hardly shopped on Amazon.
Offering PayPal as a checkout option would probably not matter much to Amazon's growth. It would likely benefit PayPal more than Amazon, which is why a deal may not come to fruition. Still, Amazon's core business is retail, not payments. In the end, Amazon is more interested in selling whatever its customers want to buy, and that could mean seeing PayPal more as a partner, as opposed to a rival.
An example of this strategy already in practice is Apple. PayPal competes with Apple Pay, but at the same time, Apple offers PayPal as a payment option in iTunes.
There is a huge market opportunity for all payment providers
Trying to understand why these companies are partnering while simultaneously competing with each other can be confusing.
One answer is to remember the size of the market opportunity for these companies. PayPal management puts the market opportunity at $100 trillion.Think about that for a second. I don't think I've ever heard of a market opportunity approaching anything close to that by any other company. The payments market is a wide-open space with plenty of room for several competing services to grow for a long time.
Find out why Amazon is one of the 10 best stocks to buy nowMotley Fool co-founders Tom and David Gardner have spent more than a decade beating the market. (In fact, the newsletter they run, Motley Fool Stock Advisor, has tripled the market!*)
Tom and David just revealed their 10 top stock picks for investors to buy right now. Amazon is on the list -- but there are nine others you may be overlooking.
Click here to get access to the full list!
*Stock Advisor returns as of February 6, 2017.
John Ballard owns shares of PayPal Holdings. The Motley Fool owns shares of and recommends Amazon, Apple, and PayPal Holdings. The Motley Fool has the following options: long January 2018 $90 calls on Apple and short January 2018 $95 calls on Apple. The Motley Fool has a disclosure policy.