Short-Sellers Are Betting Big Against Clovis Oncology -- Here's Why They're Probably Right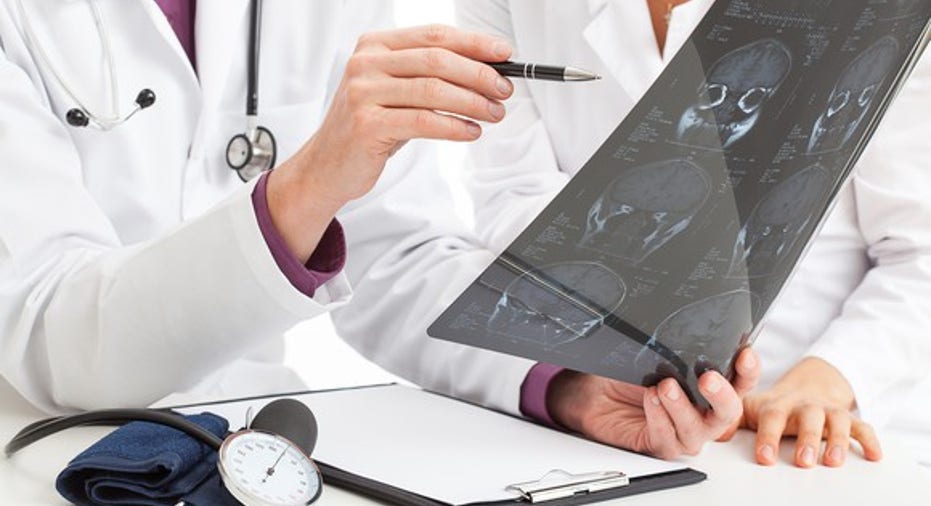 Shares of Clovis Oncology (NASDAQ: CLVS) have risen nearly threefold since their summertime lows. Despite the recent enthusiasm, not everyone is optimistic about the cancer therapy developer's future.
Image source: Getty Images.
A worrying 26.3% of the biotech's shares available for trading are sold short. Let's look at reasons for the pessimism to see why it might be warranted.
What's the problem?
Earlier this year, Clovis Oncology presented results from a study with its lead candidate, rucaparib,that highlighted troubling comparisons to a similar therapy with a head start in the ovarian cancer space. In the safety data set underpinning rucaparib's new drug application, 59% of patientsexperienced side effects severe enough to interrupt dosing, and 8% discontinued treatment entirely.
If approved, rucaparib would compete with Lynparza, another PARP inhibitor from AstraZeneca (NYSE: AZN) that earned approval in 2014. Although the two drugs weren't compared in a head-to-head trial, Lynparza appears slightly more tolerable than the Clovis candidate. In a study with 223 patients that had received three or more lines of chemotherapy, 40% treated with Lynparza suffered side effects severe enough to interrupt dosing, and 7% discontinued treatment altogether.
The bulls say
Clovis stock shot up after the Food and Drug Administration (FDA) agreed to continue the review of rucaparib without calling together an independent advisory committee meeting. The FDA typically holds such meetings when a new drug candidate's risk-to-benefit profile is questionable. Many view its willingness to go ahead without calling together a committee as a bullish signal.
Image source: Getty Images.
The FDA had previously granted rucaparib a priority review with an action date in late February. If approved, the drug could launch in the first quarter next year. There is a dearth of effective treatment options for advanced ovarian cancer, leading analysts to predict peak annual rucaparib sales will top out above $1 billion.
If approved, oncologists might not jump at rucaparib for its tolerability, but it might be more effective than Astra's drug. In the 106-patient efficacy group supporting rucaparib's application, 54% experienced tumor shrinkage. That was slightly better than the 34% response rate observed during trials leading to Lynparza's approval.
Bearish look forward
Again, Lynparza and rucaparib weren't compared head-to-head. All the patients in the group with slightly less thrilling figures taking Astra's drug had received three or more lines of chemo. A majority of patients in the rucaparib efficacy dataset had been treated with three lines of chemo or fewer.
At recent prices, Clovis Oncology's market cap is around $1.41 billion, and there isn't much in the company's pipeline to fall back on if the FDA delivers an unfavorable decision in February. Bears have been emboldened to bet against the company because of a spotty past with cancer therapy response rates.
Late last year, the market pummeled Clovis shares when it had to update overall response rates for lung cancer hopeful rociletinib from 53% to between 28% and 34%. The admission after submitting its New Drug Application cast a shadow on management's level of transparency. The FDA later asked for more data before considering the application, and the company switched gears to focus on rucaparib.
Image source: Getty Images.
If the FDA asks for more data in February, or simply delays its decision, investors betting against Clovis would come out ahead. Even if rucaparib earns approval, an unsuccessful launch in the face of competition from AstraZeneca's entrenched drug of the same class could also lead to losses in the longer term.
Stock prices can only fall to zero, but irrational enthusiasm knows no bounds. I wouldn't recommend shorting Clovis Oncology (or any biotech stocks) simply due to the lack of a ceiling on potential losses, but I wouldn't suggest the 8.7 million shares betting against rucaparib's success are wrong, either.
10 stocks we like better than Clovis Oncology When investing geniuses David and Tom Gardner have a stock tip, it can pay to listen. After all, the newsletter they have run for over a decade, Motley Fool Stock Advisor, has tripled the market.*
David and Tom just revealed what they believe are the 10 best stocks for investors to buy right now... and Clovis Oncology wasn't one of them! That's right -- they think these 10 stocks are even better buys.
Click here to learn about these picks!
*Stock Advisor returns as of Nov. 7, 2016
Cory Renauer has no position in any stocks mentioned. You can follow Cory on Twitter @coryrenauer or LinkedIn for more investing insight.
The Motley Fool has no position in any of the stocks mentioned. Try any of our Foolish newsletter services free for 30 days. We Fools may not all hold the same opinions, but we all believe that considering a diverse range of insights makes us better investors. The Motley Fool has a disclosure policy.