Shh! Introverts share travel survival secrets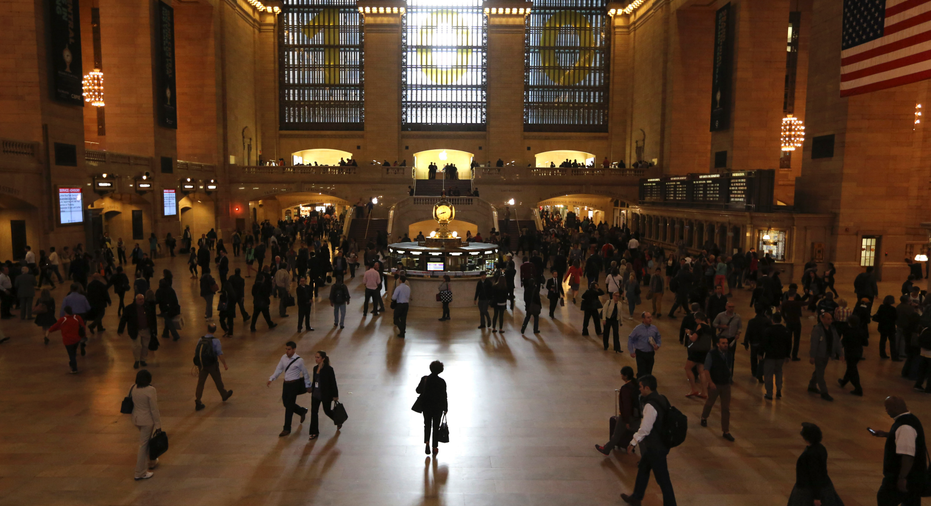 Travel can be busy, noisy and crowded — a potentially daunting environment for anyone. But if you're an introvert, it can drain your internal battery.
Studies and experts suggest this personality type processes social stimuli differently from extroverts, who don't mind frequent interaction.
Introverts gain energy by reflecting and expend energy when interacting, clinical psychologist and professor Laurie Helgoe writes in her book "Introvert Power: Why Your Inner Life Is Your Hidden Strength."
Quiet time alone can help these travelers recharge, as long as they make room for it in their itineraries. Here's how self-described introverts get time to themselves when they travel.
PACK SELF-CARE TOOLS
Helgoe packs reading materials, earplugs and an eye mask to ward off unwanted small talk. These items politely excuse you from conversations with well-meaning travelers on a plane or at your destination.
A camera can also get you out of interaction, according to Helgoe. Wander off to snap that perfect photo, and you get a minute to yourself.
SKIP AIRPORT CROWDS
Airport lounges, if not crowded, can spare you from noise and interactions. Some airport lounges offer cost-efficient day passes starting around $20. For an annual fee, a travel credit card that includes lounge access can also be your ticket in.
Of course, lounges themselves can sometimes suffer from crowding. But for Helgoe, they enhance her experience. "It's a little quieter and the chairs are more comfortable," she says.
INFORM FELLOW TRAVELERS
If you're traveling with others, communicating your needs before and during your trip is key to a pleasant experience for all.
"It's up to you to help them understand that it's not anything wrong with them that makes you want to go away and be by yourself," says Nathan Hartle, introvert and blogger at Two Drifters.
His wife, extrovert Amy Hartle, knows his needs after a few years of traveling together. He tells her when he needs a moment to himself, and she understands.
"You'll be your better self when you've done what you need for self-care," she says.
GET YOUR OWN ROOM
When you're traveling with other people, a private room at an Airbnb or hotel can offer more opportunities to be alone. It's more expensive than sharing, but there are ways to save. For example, some hotel-branded credit cards offer an automatic free night or ways to earn them.
Helgoe saves by signing up for free loyalty programs. "Every hotel seems to have one, so I sign up for all of them," she says.
Or you can simply schedule time to step away. For introverts like Dan Kleinow, who vlogs at the YouTube channel Envision Adventure, working at a hostel can get crowded.
"I need to always make sure I get time by myself every day," he says. "Here in Puerto Rico, I'll go to the beach or something and just hang out, maybe go to a coffee shop and do some work on my laptop."
AVOID PEAK TRAVEL SEASONS
The offseason varies depending on location, but booking travel during this time can mean discounts and access to less populated places.
"I did a trip to Europe last year, and I intentionally went during May," Kleinow says. Aside from smaller crowds, he says, "it also saves money. Prices are lower. Flights, hostels, everything is cheaper that time of year."
EXPLORE ON YOUR OWN
Group tours are great for learning about a new destination, but they can leave introverts running on empty. The Hartles prefer visiting local destinations and exploring popular attractions on their own terms.
"We like to see the Eiffel Tower, but we didn't feel compelled to go up in it," Amy Hartle says.
If you do have the energy or inclination for mingling, do so with locals, who can help you discover authentic and potentially more affordable experiences than you find near busy tourist areas.
ENGAGE WHEN YOU CAN
Experiences might be waiting inside and outside of your comfort zone. For introverts, it's all about finding the right balance. For Helgoe, quiet time on an Amazon expedition birthed the idea for her book. For Nathan Hartle, straying from his comfort zone led him to work at a hostel in Morocco in 2011.
"That immersion experience, if it's not something that's going to freak you out too bad, can be helpful," he says.
He didn't know it at the time, but flexing his social muscles would later help him approach Amy when he met her for the first time in Scotland a few weeks later.
This article was provided to The Associated Press by the personal finance website NerdWallet. Melissa Lambarena is a writer at NerdWallet. Email: mlambarena@nerdwallet.com. Twitter: @lissalambarena.
RELATED LINKS:
NerdWallet: When an airport lounge day pass is worth the splurge
https://nerd.me/airport-lounge-day-pass
Introvert Power: Why your inner life is your hidden strength
https://www.drlauriehelgoe.com/