Sheriff: 'No Question' Boy Grabbed by Gator in Florida is Dead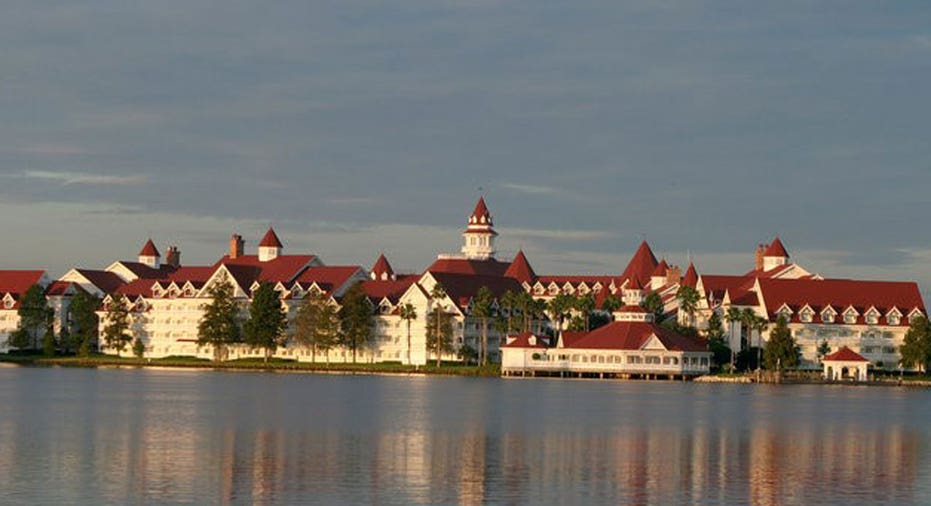 There is "no question" that a 2-year-old boy who was dragged by an alligator into a lagoon at Walt Disney World resort in Florida is dead, the local sheriff said on Wednesday.
"We know that this is a recovery effort at this point," Orange County Sheriff Jerry Demings told a news conference, about 15 hours after the child was attacked by the gator. (Editing by Daniel Wallis)
Below is an earlier reported version from Dow Jones Newswires:
Authorities are searching a lake at a Walt Disney World resort for a 2-year-old boy who was dragged into the water by an alligator Tuesday evening.
Orlando, Fla., officials said the unidentified boy was relaxing alongside the Seven Seas Lagoon at Disney's Grand Floridian Resort & Spa with his family when the alligator pulled him into the water. The boy's father attempted to fight off the alligator but was unsuccessful, said Orange County Sheriff Jerry Demings.
The boy, his parents and siblings were vacationing at the resort from Nebraska, officials said. A spokeswoman for Disney World said the company was "devastated" by the incident and was assisting authorities.
More than 50 law-enforcement personnel are searching the lake just days after area officials grappled with the shooting at Orlando's Pulse nightclub, a rampage that left 50 people dead in the worst mass shooting in U.S. history. Mr. Demings said his staff was "very resilient" despite the stress of the past few days and committed to finding the boy.
The Florida Fish and Wildlife Conservation Commission is also on site with an alligator trapper, said Chad Weber, an officer with the commission. Sonar equipment is being used to scan the lake and a dive team is on standby.
The search for the boy began around 9:30 p.m. EDT on Tuesday evening. At the time of Mr. Demings's late-night press conference, officials had been searching for about four hours, he said.
The boy and his family were on a sandy beach area alongside the lake, with a baby playpen set up. The boy is believed to have been wading in shallow water near the lake's edge when the alligator attacked. Witnesses described the alligator as 4 to 7 feet long, Mr. Demings said.
The Seven Seas Lagoon is a man-made lake that abuts the Grand Floridian Resort and other Disney World attractions including the Magic Kingdom.
Authorities haven't received complaints of nuisance alligators in the area, Mr. Demings said. He described the lake area being searched as "fairly sizable" and said he had no record of previous alligator attacks there.
"We're not leaving until we recover the child," said Mr. Demings.
By Erich Schwartzel