Sheriff: Man suspected of stalking female wrestler shot by deputy outside Florida WWE facility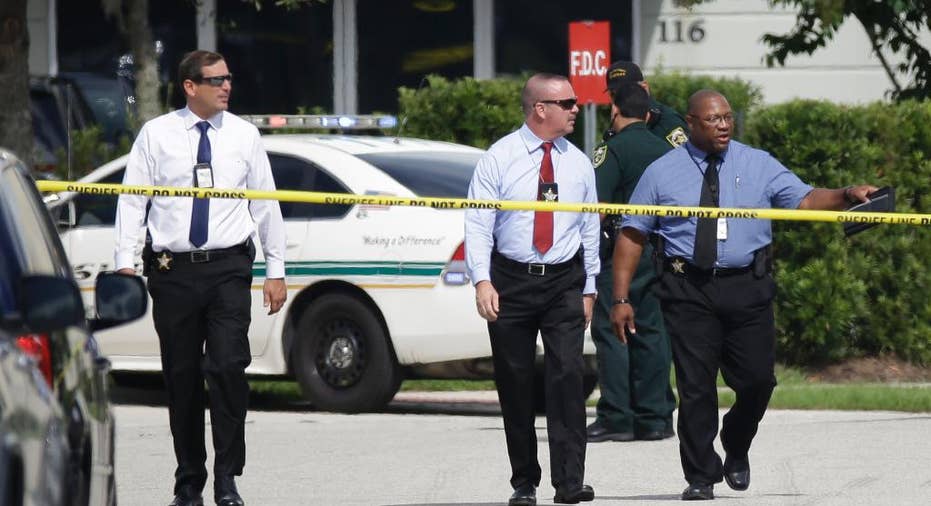 A deputy fearing for his life shot a man who authorities say had been stalking a female wrestler, wounding him Monday outside a World Wrestling Entertainment training facility in central Florida, authorities said.
Orange County Sheriff Jerry Demings said the man had life-threatening injuries after the shooting and underwent surgery. The deputy had no choice but to shoot the man who he believed had a knife outside the WWE Performance Center in Orlando, Demings said at a news conference.
The man charged the deputy, who tried to retreat before firing his gun, he said, The sheriff didn't immediately identify the man.
"Out of fear for his life, he believed this individual was going to close in on him and he was going to have some type of struggle over his gun and he fired one round," Demings said.
There was a court order prohibiting the man from being on WWE property since he had been stalking a female wrestler, said the sheriff, who wouldn't identify the wrestler.
The female wrestler wasn't at the facility at the time, but others were and they called a sheriff's deputy who had been providing off-duty security for the center, Demings said.
The WWE said in a statement that the man had no affiliation with the wrestling organization.
The WWE opened the $2.5 million facility two years ago. The 26,000 square foot training center is a graduate school of sorts for future professional wrestlers and a rehab place for injured stars.
The Florida Department of Law Enforcement is investigating the shooting.