Sharp Approves Downgraded Buyout Proposal From Foxconn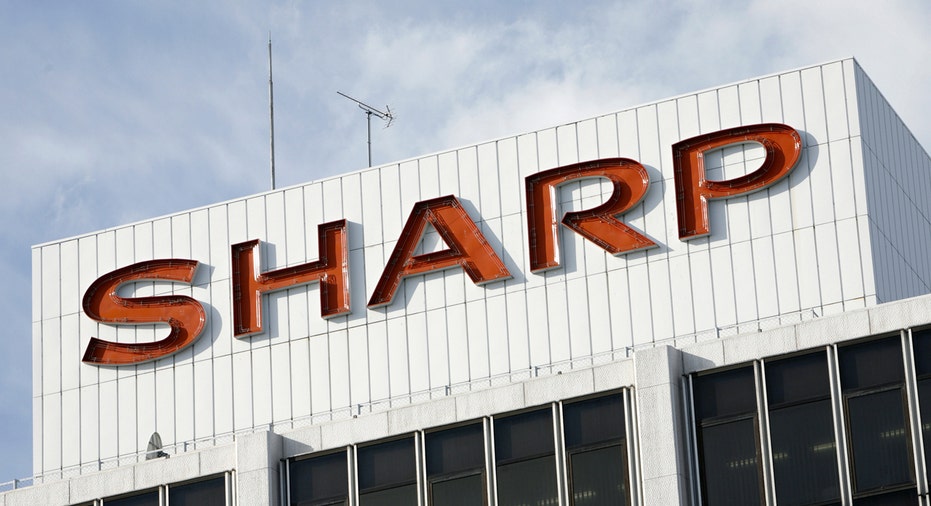 Struggling Japanese electronics maker Sharp approved a downgraded buyout proposal from Foxconn Technology Group on Wednesday, pushing months of negotiations closer to a conclusion.
In a filing with the Tokyo Stock Exchange, Sharp said it plans to issue new shares to Foxconn in exchange for an infusion of Y388.8 billion ($3.5 billion). The capital injection was cut from the Y489 billion that Foxconn initially proposed last month.
The deal comes after months of negotiations between Foxconn, Sharp and the creditor banks. It involved an 11th-hour breakdown in talks following a revelation last month that Sharp had Y350 billion of contingent liabilities, or future financial risk. The Taiwanese iPhone assembler deployed hundreds of people, and through an intensive due-diligence process, found that Sharp would need to restate some of its financial information, people familiar with the matter said.
The Japanese company, which makes everything from TVs to smartphone components, also said it expects an operating loss of Y170 billion for the fiscal year ending this month due to declines in smartphone panel prices.
Sharp estimated revenue of Y2.45 trillion for the year. Previously, Sharp had expected Y2.7 trillion in revenue and Y10 billion in operating profit.
Write to Takashi Mochizuki at takashi.mochizuki@wsj.com