Shares of Weatherford International Spike After Analyst Blessing of Its New Joint Venture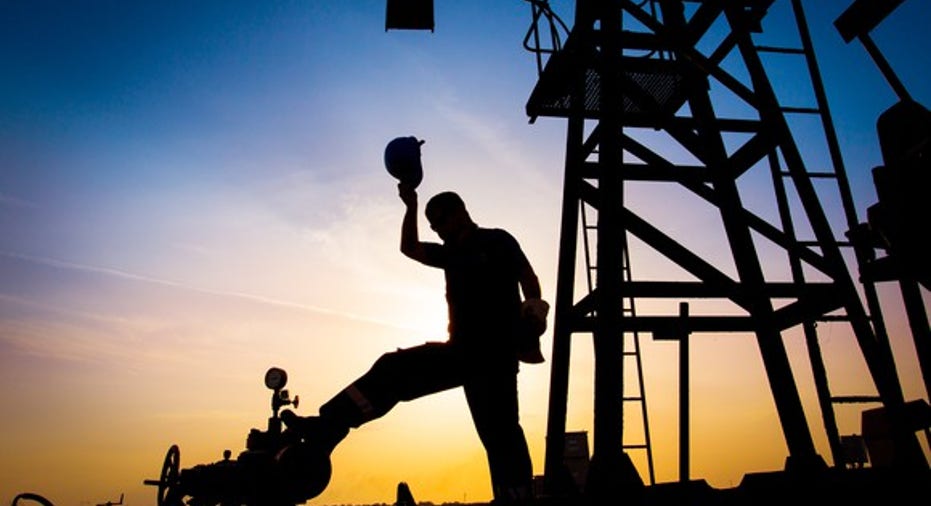 What happened
Shares of oil services company Weatherford International (NYSE: WFT) are up 10% as of 11:15 a.m. EDT after Wells Fargo analysts upgraded the stock. The move comes after Weatherford and peerSchlumberger (NYSE: SLB) announced a joint venture on Friday.
Image source: Getty Images.
So what
The upgrade was predicated on the recent announcement of the OneStim joint venture between the two oil services giants. According to the agreement, Weatherford and Schlumberger will combine their well completion products and services into a single joint venture to better serve the North American shale market. Weatherford will contribute its multistage completions assets, its regional manufacturing capability, and its supply chain while Schlumberger will provide its surface and downhole tools and technologies as well as some other operational services. Schlumberger and Weatherford will own 70% and 30% of the new venture, respectively. Also, Weatherford will get $535 million in cash to complete the deal.
The reason analysts are keen on this plan is that it will give the two companies the needed scale to compete with Halliburton (NYSE: HAL). Even though Halliburton is considerably smaller than Schlumberger, it has significant size advantages in North America and unconventional shale drilling. Also, Weatherford and Schlumberger have been suffering from low rates of return on their shale assets since the price of oil crashed, so the theory is that the combination of the two will give it greater pricing power and economies of scale.
According to the analyst note, this joint venture should produce $1.1 billion-$1.4 billion in annual EBITDA for Weatherford in 2019. If true, that would be meaningful since the company posted a $359 million EBITDA loss over the past 12 months. Thisdeal should also help the company finally generate free cash flow, something management has promised to do for years now.
Now what
This recent move was the first from newly installed CEO Mark McCollum, and it looks to be a good one. Weatherford gets the quick cash injection it needs, boosts the competitive advantage of its existing shale assets in North America, and doesn't have to deploy large amounts of capital to obtain those benefits.
Between this and the moves interim CEO Krishna Shivram made during his short tenure, Weatherford International looks to be much better positioned than it has been in years. While it may take a while for investors to realize those benefits with earnings and free cash flow on a steady basis, it's the first time in a long time that Weatherford's shareholders can be hopeful for the future.
10 stocks we like better than Weatherford InternationalWhen investing geniuses David and Tom Gardner have a stock tip, it can pay to listen. After all, the newsletter they have run for over a decade, Motley Fool Stock Advisor, has tripled the market.*
David and Tom just revealed what they believe are the 10 best stocks for investors to buy right now... and Weatherford International wasn't one of them! That's right -- they think these 10 stocks are even better buys.
Click here to learn about these picks!
*Stock Advisor returns as of February 6, 2017
Tyler Crowe has no position in any stocks mentioned. The Motley Fool has no position in any of the stocks mentioned. The Motley Fool has a disclosure policy.