Shares of Wabash National Surge Thanks to Strong Earnings, Raised Guidance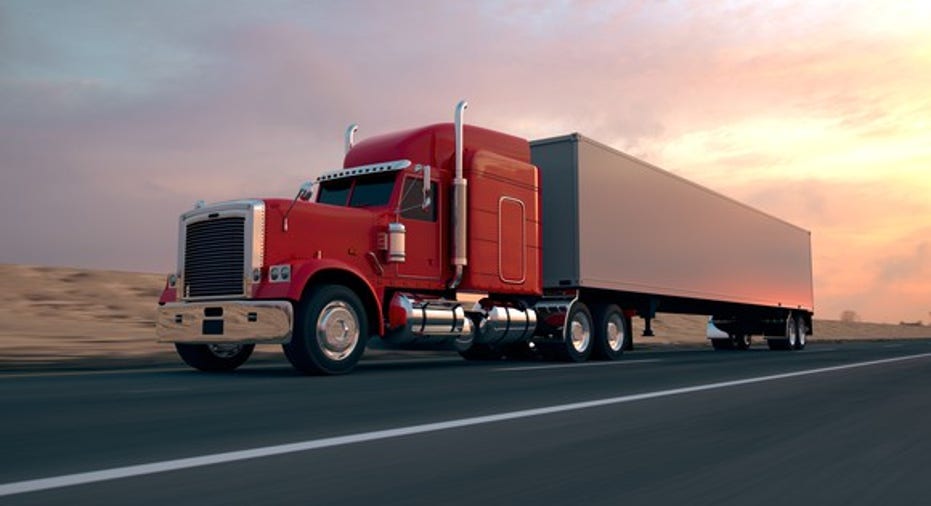 What happened
Shares of truck trailer manufacturer Wabash National Corporation (NYSE: WNC) are up 10% as of 11 a.m. EDT today. The reason for the gain comes from the company's after-marketearnings announcement yesterday that was better than expected and management's decision to raise guidance for fiscal 2017.
So what
Despite missing on both revenue and EBITDA expectations, Wabash was able to beat predictions for earnings per share by posting a normalized result of $0.31 per share. While the company did acknowledge that this result was a rather decent decline from this time last year, it did point out in its press release that this was the second-best first-quarter performance it has ever posted.
Image source: Getty Images.
From Wall Street's perspective, the thing that was probably more impressive was the raised guidance for the year. Management now expects 2017 shipments to land in the 52,000-56,000 range -- up from 51,000-55,000 -- and EPS to be between $1.44 and $1.56 per share. Part of the reason for the increase was because several trailer shipments that were slated for the prior quarter were delayed and will now land in 2017.
Now what
It will be hard for Wabash to keep its record annual profit streak alive in 2017 -- 2016 was the fifth year in a row with record profits. Its current guidance range still puts it below 2016's 60,000 trailer shipments, but it's encouraging to see that interest in trailers is still robust.
Wabash is looking like a better investment by the day. Cost cuts have helped the company offset a decline in trailer sales, and free cash flow has been on the upswing for more than five years. Free cash flow has been so strong that management was able to reinstate its dividend while continuing to buy back shares.
Even after today's share-price pop, Wabash's stock still trades at a very attractive enterprise value-to-EBITDA ratio of 5.5. At that price, Wabash may be worth a look.
10 stocks we like better than Wabash NationalWhen investing geniuses David and Tom Gardner have a stock tip, it can pay to listen. After all, the newsletter they have run for over a decade, Motley Fool Stock Advisor, has tripled the market.*
David and Tom just revealed what they believe are the 10 best stocks for investors to buy right now... and Wabash National wasn't one of them! That's right -- they think these 10 stocks are even better buys.
Click here to learn about these picks!
*Stock Advisor returns as of April 3, 2017
Tyler Crowe has no position in any stocks mentioned. The Motley Fool has no position in any of the stocks mentioned. The Motley Fool has a disclosure policy.