Shares of Wabash National Corporation Rise in December Thanks to Its New Dividend Payments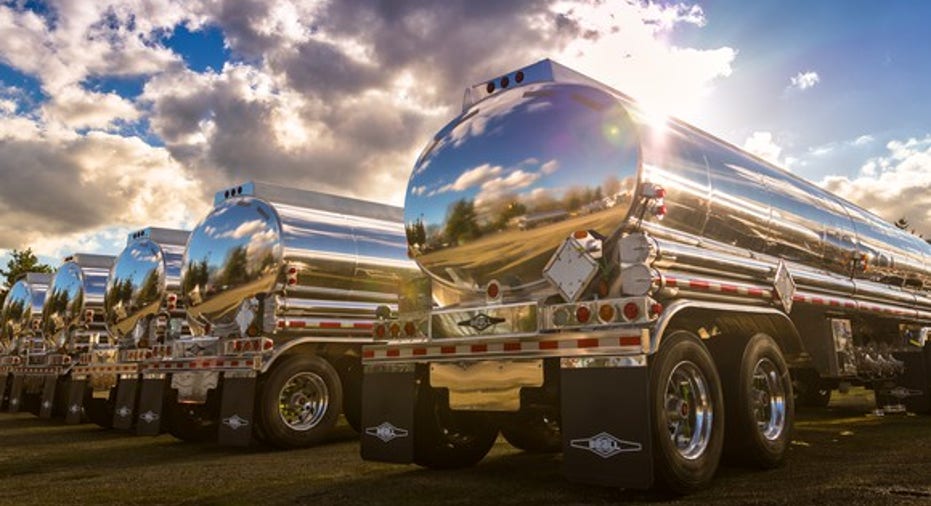 Image source: Wabash National Corporation.
What happened?
Shares of trailer and tank manufacturer Wabash National Corporation (NYSE: WNC) gained 15% in December. While part of that has to do with the "Trump bump" that so many domestic manufacturing companies have seen, anther component of this past month's rise came thanks to its recent announcement that it will be reinstating a quarterly dividend.
So what?
When Wabash announced earnings on Oct. 24th, it wasn't exactly well received by the market as the stock dropped more than 10%. What's even more surprising about that stock move is that the company beat earnings expectations for the quarter.
Why this matters to this past month is that, during the company's conference call to discuss its results, management kept highlighting how its balance sheet had improved considerably in recent quarters and that it was looking at ways to return capital to shareholders. It had already bought back about 11% of total shares outstanding since the beginning of 2015, so there was some veiled messages that a dividend may be in play.
That was confirmed on Dec.13th when the company announced that it would pay a quarterly dividend of $0.06 per share, which translates to a yield of 1.46%. The fact that the board has enough confidence in its balance sheet and business to reinstate a dividend -- it last paid a dividend in 2009 -- shows that the company has come a long ways from the financial crisis.
Sprinkle in a little Wall Street optimism from Donald Trump getting elected and the potential infrastructure investments and tax cuts he is proposing, and you get a recipe for a pretty impressive December.
Now what?
Wabash National has been riding some real highs as of late. Management even mentions in its most recent quarterly press release that it has experienced 11 straight quarters of year-over-year earnings growth.
That being said, things like truck trailers and many of Wabash's other offerings are part of a cyclical industry, and this may be at or near the top of the cycle. Some of that cyclical decline in earnings per share can be offset if Wabash can continue to decrease share count through buy backs. By many accounts, Wabash looks like an interesting investment trading at a very attractive valuation, but if we truly are at the top of a cycle then perhaps that low valuation is merited.
10 stocks we like better than Wabash National When investing geniuses David and Tom Gardner have a stock tip, it can pay to listen. After all, the newsletter they have run for over a decade, Motley Fool Stock Advisor, has tripled the market.*
David and Tom just revealed what they believe are the 10 best stocks for investors to buy right now... and Wabash National wasn't one of them! That's right -- they think these 10 stocks are even better buys.
Click here to learn about these picks!
*Stock Advisor returns as of January 4, 2017
Tyler Crowe has no position in any stocks mentioned.You can follow himat Fool.comor on Twitter@TylerCroweFool.
The Motley Fool has no position in any of the stocks mentioned. The Motley Fool has a disclosure policy.