Shares of Textainer Group Holdings Gained 37% in November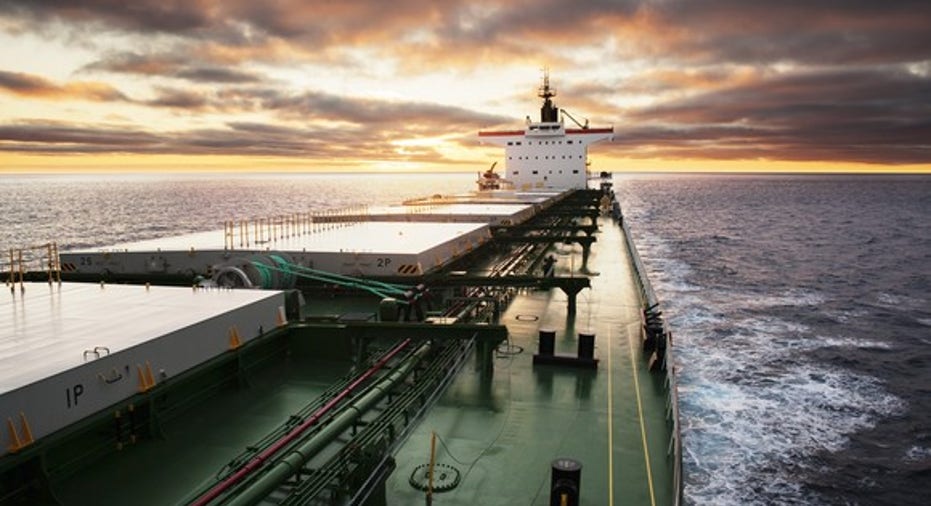 Image source: Getty Images.
What happened
In what has to be an ironic twist, shares of Textainer Group Holdings (NYSE: TGH) rose 37% in November. The biggest of those gains came on U.S. election day, which also happened to be the same day the company reported earnings for the most recent quarter.
So what
Every once in a while, it seems like Wall Street is playing a joke on investors. If you look at both the election of Donald Trump and the company's most recent earnings results, you might immediately assume that shares of Textainer would be headed down the toilet.
In that release, CEOPhillip Brewer noted that Textainer lost114,000 of its multimodal containers when shipping company Hanjin Shipping went bankrupt during the quarter. Many of those containers are sitting on ships that Hanjin has out in the water because it can't pay dock fees. Textainer had to take several million in writedowns on those assets and is in the process of recovering those containers.
The company expects to get 70%-90% of them back, but it will take several quarters to recover them.These lost containers and the possibility of an auction of Hanjin's assets lowering lease and sale costs of containers led Textainer to suspend its dividend for the foreseeable future. This isn't exactly the backdrop that would incite a double-digit gain in stock price.
If that weren't enough, Trump's election and some of his anti-trade rhetoric don't exactly bode well for Textainer, either.
Now what
Textainer has a lot of issues to work through. The Hanjin Shipping bankruptcy is likely to have ripple effects across the entire shipping and container leasing markets for some time, and investors should have modest hopes for the upcoming quarters. Also, while we should take Trump's rhetoric with a grain of salt until we see tangible policies enacted, it's worth watching to see if some of this anti-trade sentiment leads to anything that can impact Textainer in the future.
10 stocks we like better than Textainer Group When investing geniuses David and Tom Gardner have a stock tip, it can pay to listen. After all, the newsletter they have run for over a decade, Motley Fool Stock Advisor, has tripled the market.*
David and Tom just revealed what they believe are the 10 best stocks for investors to buy right now... and Textainer Group wasn't one of them! That's right -- they think these 10 stocks are even better buys.
Click here to learn about these picks!
*Stock Advisor returns as of Nov. 7, 2016
Tyler Crowe owns shares of Textainer Group.You can follow himat Fool.comor on Twitter@TylerCroweFool.
The Motley Fool recommends Textainer Group. Try any of our Foolish newsletter services free for 30 days. We Fools may not all hold the same opinions, but we all believe that considering a diverse range of insights makes us better investors. The Motley Fool has a disclosure policy.