Shares of Teekay Corporation Sink on an Unexpected First-Quarter Loss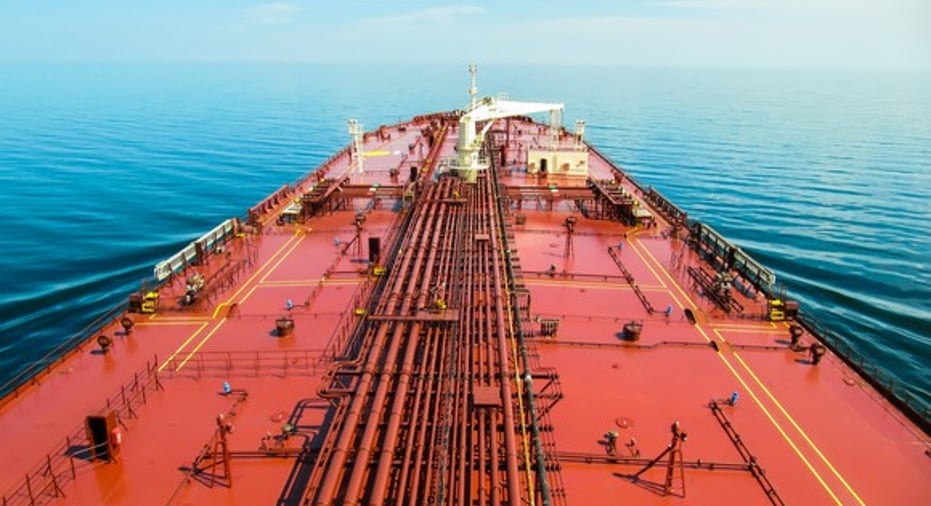 What happened
Shares of Teekay Corporation (NYSE: TK) were down as much as 10% today after the company caught Wall Street off guard with a first-quarter loss. As of 12:45 p.m. EDT, the stock was down 7.7%.
Image source: Getty Images.
So what
Teekay Corporation's first-quarter earnings came in at a normalized loss of $0.41 per share, compared toconsensus analyst estimates from S&P Global Market Intelligence that had expected a per-share gain of $0.11.
One thing to remember is that Teekay Corporation reports its earnings as a consolidation of all its daughter businesses -- oil vessel operator Teekay Tankers (NYSE: TNK), Teekay Offshore Partners (NYSE: TOO), and Teekay LNG Partners (NYSE: TGP). These consolidated earnings were a big reason why Teekay's results didn't meet expectations. On the income statement, consolidated net income came in at $10.9 million, but net income attributable to its subsidiaries was $56.2 million, which led to the loss at the parent organization.
Now what
All in all, the loss on the income statement probably isn't that big of a deal. It's more of an accounting event more than anything else that doesn't have too much bearing on the operations of Teekay or its subsidiaries. The larger concern will be Teekay's ability to obtain contracts for its available vessels. All three companies have hit a rough patch as demand for oil tankers, LNG vessels,and floating production, storage, and offloading (FPSO) facilities has been weak lately. For investors in Teekay or any of these subsidiaries, new vessel charters and the contract rates for those charters are the things to watch in the coming quarters.
10 stocks we like better than TeekayWhen investing geniuses David and Tom Gardner have a stock tip, it can pay to listen. After all, the newsletter they have run for over a decade, Motley Fool Stock Advisor, has tripled the market.*
David and Tom just revealed what they believe are the 10 best stocks for investors to buy right now... and Teekay wasn't one of them! That's right -- they think these 10 stocks are even better buys.
Click here to learn about these picks!
*Stock Advisor returns as of May 1, 2017
Tyler Crowe has no position in any stocks mentioned. The Motley Fool has no position in any of the stocks mentioned. The Motley Fool has a disclosure policy.