Shares of LSB Industries, Inc. Pop 27% on Renewed Investor Hope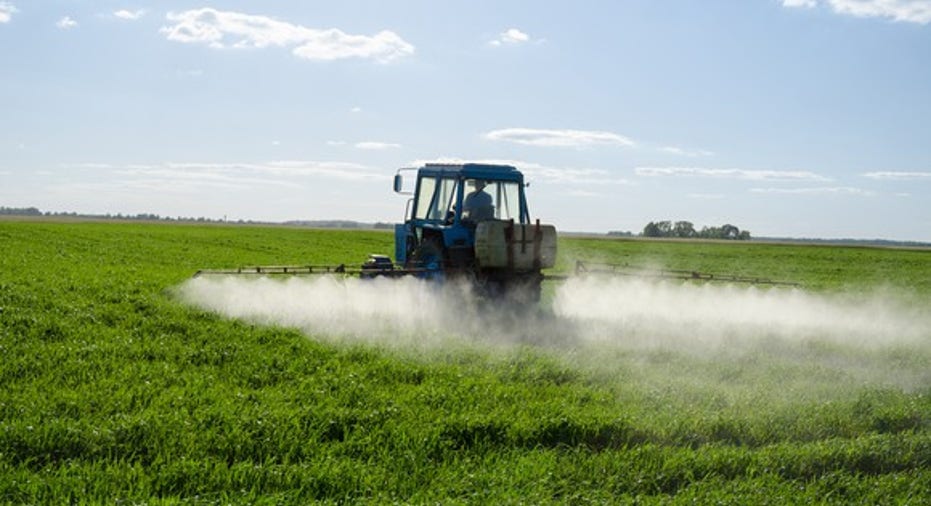 What happened
Shares of LSB Industries, Inc. (NYSE: LXU), a holding company that manufactures and sells chemical products for the agricultural, mining, and industrial markets, are flying 27% higher as of 11:35 a.m. EDT Tuesday, after the company released its first-quarter results.
So what
LSB's net sales from continuing operations checked in at $123.3 million during the first quarter, which was up significantly from last year's $98.9 million. And while the company still posted a net loss, it was improved from the prior year: Net loss from continuing operations was $6 million during the first quarter, much improved from last year's $15.8 million. The company's adjusted EBITDA (earnings before interest, taxes, depreciation, and amortization) from continuing operations checked in at $20 million during the first quarter, up $11.7 million from last year's result.
Image source: Getty Images.
"We have made positive improvements that are reflected in our first quarter 2017 results," said Daniel Greenwell, LSB's president and CEO, in a press release. "As anticipated, pricing for our agricultural products, although slightly improved from the fourth quarter of 2016, remained well below prior year levels."
Now what
LSB Industries' financial results themselves aren't why shares are popping. It's clear that after a brutal couple of years investors are finally seeing the light at the end of the tunnel: They believe that 2016 marks a bottom for the company's business, and are ready to jump in and ride a potential rebound. Management is confident about improvement in its overall business throughout 2017, and anticipated sales of non-core assets during the first half of 2017 should help strengthen the company's balance sheet.
Ultimately, there's still plenty of work for the company to do, but improving results in combination with a paltry market capitalization of about $270 million (leaving the stock open to volatile swings such as today's) were all it took to send shares of the beaten-down stock 27% higher today.
10 stocks we like better than LSB IndustriesWhen investing geniuses David and Tom Gardner have a stock tip, it can pay to listen. After all, the newsletter they have run for over a decade, Motley Fool Stock Advisor, has tripled the market.*
David and Tom just revealed what they believe are the 10 best stocks for investors to buy right now... and LSB Industries wasn't one of them! That's right -- they think these 10 stocks are even better buys.
Click here to learn about these picks!
*Stock Advisor returns as of April 3, 2017
Daniel Miller has no position in any stocks mentioned. The Motley Fool has no position in any of the stocks mentioned. The Motley Fool has a disclosure policy.