Shares of Hi-Crush Partners Get Crushed by Weak Earnings Results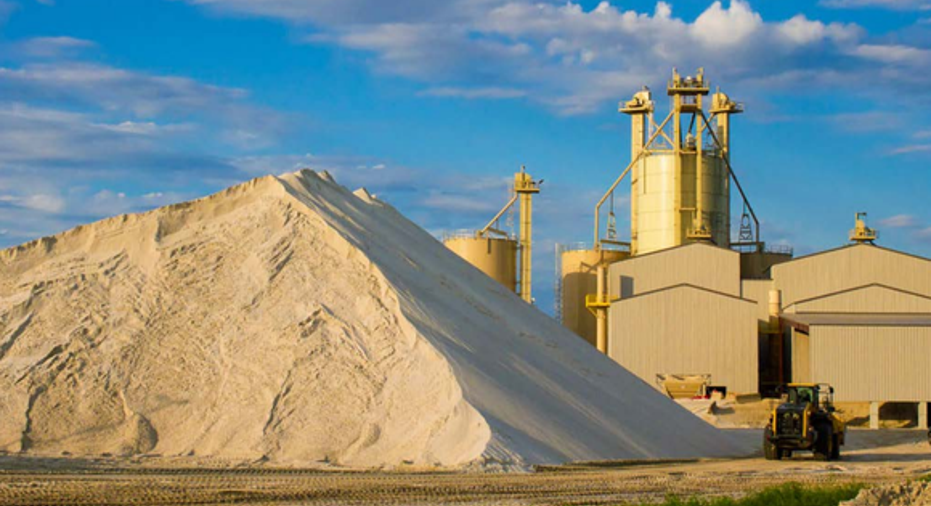 Image source: Hi-Crush Partners investor presentation.
What: Shares of Hi-Crush Partners are down 12% as of 11:30 a.m. EDT after reporting first-quarter results that were well below expectations, and after announcing it was issuing $43 million in shares.
So what: All companies that serve oil and gas producers have suffered as drilling activity has declined, but few have been as deeply affected by the downturn than frack sand producers. Hi-Crush's recent earnings results were pretty reflective of that. Revenue in the quarter was cut almost in half to $52.1 million, and the company's cost of goods sold was in excess of revenue. This all led to a net loss of ($1.39) per share. Even more troubling is that, as a master limited partnership, the company actually posted a negative distributable cash flow number. So, it's probably a good thing Hi-Crush has suspended cash distributions for the time being.
On top of the poor earnings results, Hi-Crush also announced it was issuing about 6 million in shares to help pay the bills. The company is in a real pinch, with only $5 million in cash on hand and operations that are taking on losses. Obviously, investors are never fans of seeing their stake in a company be diluted, but the company needs to do this to plug the spending holes.
Now what: Hi-Crush is in a really tough spot. Drilling activity in the U.S. is at one of its lowest points in, well, ever, and the company is taking heavy losses. It desperately needs drilling activity to pick back up again, for other sand producers to severely cut back production, or a combination of both. Oil prices have ticked back up lately, which should encourage some producers to go out and drill again, but we haven't seen that happen yet. For now, it's probably best to avoid Hi-Crush's stock. There are just too many things outside of its control that need to go right.
The article Shares of Hi-Crush Partners Get Crushed by Weak Earnings Results originally appeared on Fool.com.
Tyler Crowe has no position in any stocks mentioned.You can follow him at Fool.comor on Twitter@TylerCroweFool. The Motley Fool has no position in any of the stocks mentioned. Try any of our Foolish newsletter services free for 30 days. We Fools may not all hold the same opinions, but we all believe that considering a diverse range of insights makes us better investors. The Motley Fool has a disclosure policy.
Copyright 1995 - 2016 The Motley Fool, LLC. All rights reserved. The Motley Fool has a disclosure policy.