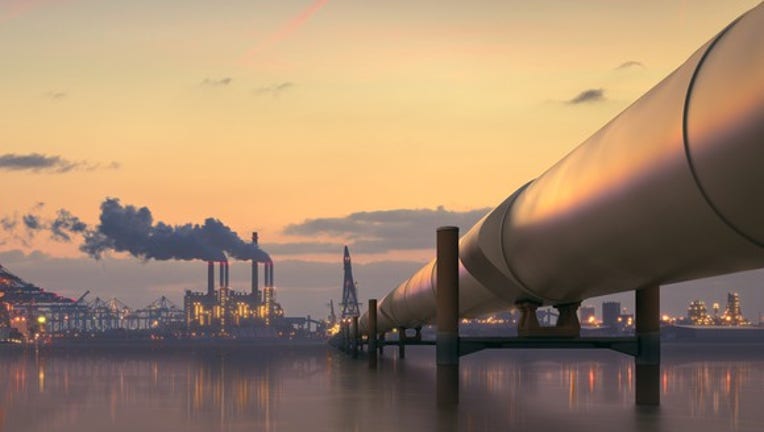 Image source: Getty Images
What happened
Shares of Enbridge Energy Partners (NYSE: EEP) closed down 17.6% on Friday after the company announced that it would acquire its subsidiary Midcoast Energy Partners (NYSE: MEP). Shares of Midcoast are down 5.1% on the announcement as well.
So what
For some time now, Enbridge Energy Partners' management has been talking about a strategic review of Midcoast. As oil and gas activity in the U.S. started to decline, Midcoast's business was hit particularly hard. There was a point where Enbridge Energy Partners was giving cash to Midcoast in order to pay its distributions to public shareholders.
So we should have expected something to happen with Midcoast, but I don't think many investors were expecting this particular plan of action. According to Enbridge Energy Partners' management, the deal will simplify the corporate structure and give it better access to capital. Those words ring a little hollow, though, because Midcoast had gone public back in 2013 with the very idea of generating greater access to capital to grow its U.S.-based natural gas gathering and processing assets.
Now what
According to management, this may not be the last corporate change as part of the corporate review. It's also a little discouraging to see these moves being made before the completion of the EnbridgeandSpectra Energy merger, which is expected to wrap up in the coming months. Perhaps this is the better move in the long term for Midcoast since it was clearly floundering as a stand-alone business. Today, though, this seems to suggest that Enbridge Energy Partners' management is a little out of its league in handling the vast components of the business.
10 stocks we like better than Enbridge Energy Partners When investing geniuses David and Tom Gardner have a stock tip, it can pay to listen. After all, the newsletter they have run for over a decade, Motley Fool Stock Advisor, has tripled the market.*
David and Tom just revealed what they believe are the 10 best stocks for investors to buy right now... and Enbridge Energy Partners wasn't one of them! That's right -- they think these 10 stocks are even better buys.
Click here to learn about these picks!
*Stock Advisor returns as of January 4, 2017
Tyler Crowe has no position in any stocks mentioned. The Motley Fool owns shares of and recommends Spectra Energy. The Motley Fool recommends Enbridge Energy Partners. The Motley Fool has a disclosure policy.