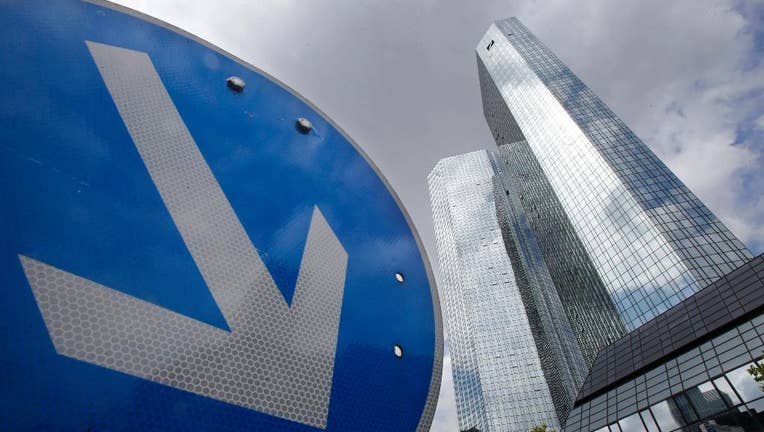 Shares in Deutsche Bank AG have plunged after the company said the U.S. Department of Justice is seeking $14 billion to settle civil claims over its handing of residential mortgage-backed securities.
Shares of Germany's biggest bank were down 7.8 percent at 12.20 euros ($13.59) in early Frankfurt trading on Friday.
The bank said early Friday that the Justice Department had proposed a $14 billion settlement and asked for a counterproposal. It said it had "no intent to settle these potential civil claims anywhere near the number cited."
Deutsche Bank is in the middle of a painful transition as it tries to meet tougher regulatory requirements, cut costs and settle multiple legal investigations.