Shares of Chevron Climbed a Surprising 14% in March Thanks to These 2 Big Things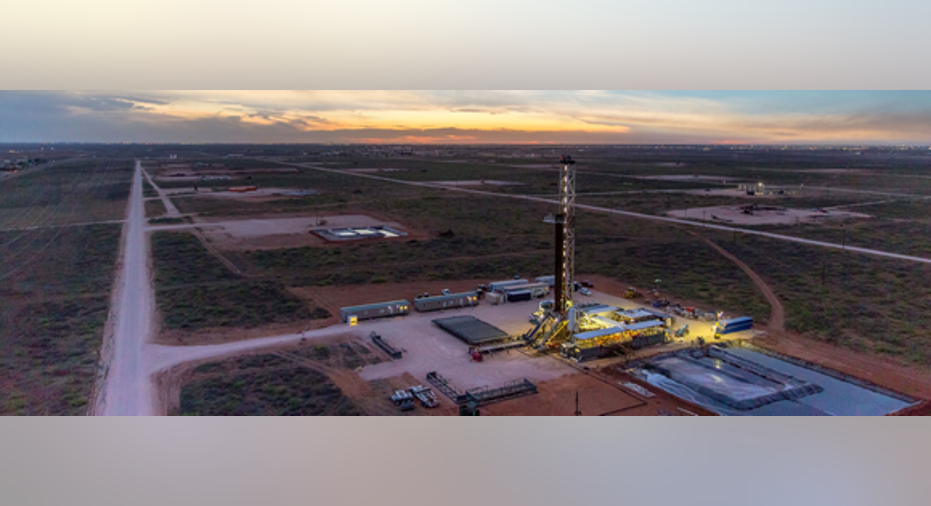 Image source: Chevron investor presentation.
What: It's not that often that a large company like Chevron sees its shares climb by double digits in a short time, but this past month the company's shares shot up more than 14%. Rising oil prices certainly played their part, but the company also announced this past month that it had finally started up its Gorgon LNG facility and that it was cutting capital spending even more in the coming years.
So what: One thing that's important to consider when looking at Chevron is that its business is much more reliant on the upstream production side of oil and gas than its peers. That means the company's business prospects -- along with its stock price -- is much more sensitive to the movement of oil prices. So with the early gains from Brent crude this month that now have oil teetering around the $40-per-barrel range, Chevron's outlook is slightly brighter than its integrated oil and gas competitors.
On top of the love from oil prices, Chevron dropped some pretty big news last month. At its analyst day presentation on March 8, the company announced that it was significantly cutting its capital spending in future years. By 2017, Chevron's management expects to spend between $17 billion and $22 billion, a far cry from the nearly $30 billion spent in 2015. Part of the reason it will be able to cut its spending that much is that by that time, both its Gorgon and Wheatstone LNG projects should be online and no longer eating into capital spending. It appears that, based on its spending plans, Chevron wants to cash in on these assets for a while before taking on any more multibillion-dollar projects.
Now what: Chevron is still in pretty decent shape financially, especially when compared with so many other oil and gas companies that are taking even more drastic spending steps, such as cutting dividends. These moves should help Chevron preserve its dividend aristocrat status, and those lower spending levels could also mean the company could be well positioned to generate lots of free cash flow, provided there's a modest recovery in oil and gas prices.
Keep in mind, though, that Chevron's shares are still going to be sensitive to oil prices. In the event that oil dips again, don't be surprised if Chevron's shares give back all the gains they made last month.
The article Shares of Chevron Climbed a Surprising 14% in March Thanks to These 2 Big Things originally appeared on Fool.com.
Tyler Crowe has no position in any stocks mentioned. You can follow him at Fool.comor on Twitter@TylerCroweFool.The Motley Fool recommends Chevron. Try any of our Foolish newsletter services free for 30 days. We Fools may not all hold the same opinions, but we all believe that considering a diverse range of insights makes us better investors. The Motley Fool has a disclosure policy.
Copyright 1995 - 2016 The Motley Fool, LLC. All rights reserved. The Motley Fool has a disclosure policy.