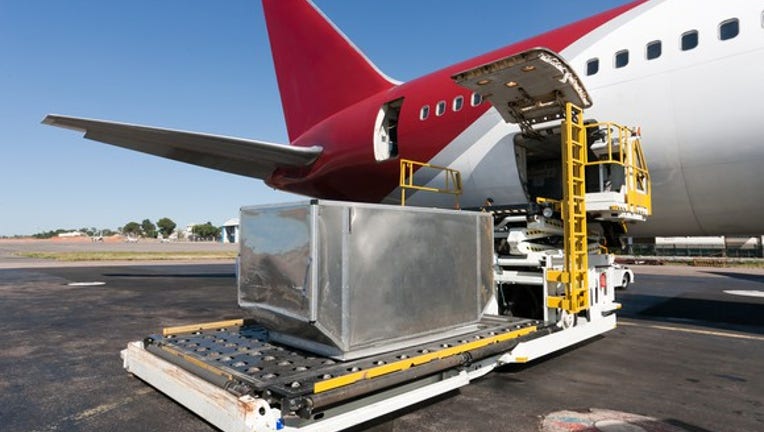 What happened?
Shares of Air Transport Services Group, Inc. (NASDAQ: ATSG), a leading provider of air-cargo transportation and related services, were jumping 17% by 1 p.m. EDT Thursday, after the company posted strong growth during the first quarter.
So what
Revenue jumped a healthy 34%, compared to the prior year, to $237.9 million, which was much higher than analysts' consensus estimates calling for $215.3 million. The company's net income increased to $9.8 million, or $0.13 per share, but when adjusted for special items jumped to $11.2 million, or $0.17 per share. That result was much healthier than analyst estimates of $0.12 per share.
Said Joe Hete, president and CEO of ATSG, in a press release:
Image source: Getty Images.
Now what
The company continues to generate improved profitability in its airline operations as well as its maintenance and logistic segments. Those factors set the stage for ATSG to continue delivering strong earnings and cash flow throughout 2017, especially as global e-commerce companies need to ship goods faster and more efficiently. ATSG anticipates its 2017 adjusted EBITDA (earnings before interest, taxes, depreciation, and amortization) to top $260 million, and if its fleet expansion is managed well, that should position the company well for the near term.
10 stocks we like better than Air Transport Services GroupWhen investing geniuses David and Tom Gardner have a stock tip, it can pay to listen. After all, the newsletter they have run for over a decade, Motley Fool Stock Advisor, has tripled the market.*
David and Tom just revealed what they believe are the 10 best stocks for investors to buy right now... and Air Transport Services Group wasn't one of them! That's right -- they think these 10 stocks are even better buys.
Click here to learn about these picks!
*Stock Advisor returns as of May 1, 2017
Daniel Miller has no position in any stocks mentioned. The Motley Fool has no position in any of the stocks mentioned. The Motley Fool has a disclosure policy.