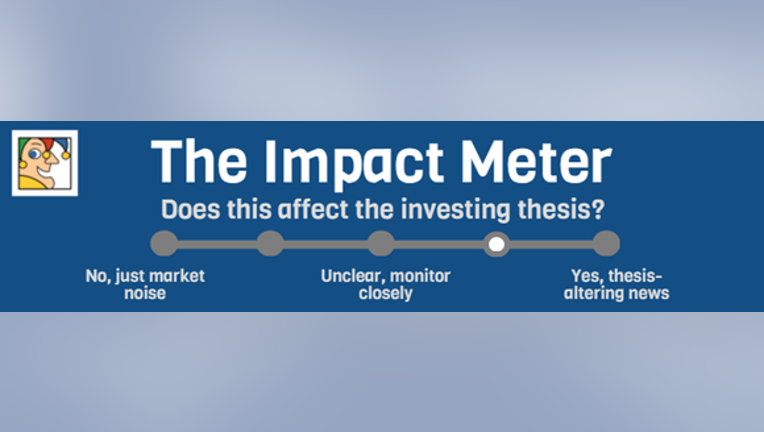 Tesla Motors (NASDAQ: TSLA) and SolarCity (NASDAQ: SCTY) announced on Thursday that shareholders of both companies approved Tesla's acquisition of the solar company.
Tesla solar roof with a Powerwall and Model 3. Image source: Tesla Motors.
"Excluding the votes of Elon and other affiliated shareholders, more than 85% of shares voted were cast in favor of the acquisition," Tesla said in a Nov. 17 statement.Now that both companies' shareholders have approved the deal, Tesla expects the acquisition to close "in the coming days."
The deal will be an all-stock transaction, with SolarCity shareholders receiving 0.11 Tesla share for each SolarCity share they own.
Does it matter?
Acquiring SolarCity represented an important milestone for Tesla in its mission to create a sustainable future. With SolarCity under its own brand, Tesla will become the first integrated sustainable-energy company, selling energy generation, energy storage, and sustainable transportation products.
Tesla and SolarCity recently jointly unveiled a solar roof, or solar tiles that resemble high-end roofing options, which Tesla plans to bring to market under its own brand.
While there has been some debate as to whether or not SolarCity's business model will add or reduce risk to Tesla's business, the rock-bottom price of about $2 billion worth of Tesla stock the company is paying for SolarCity certainly helps mitigate any risk. Tesla is buying SolarCity stock after it fell about 60% from where it was trading three years ago.
10 stocks we like better than Tesla Motors When investing geniuses David and Tom Gardner have a stock tip, it can pay to listen. After all, the newsletter they have run for over a decade, Motley Fool Stock Advisor, has tripled the market.*
David and Tom just revealed what they believe are the ten best stocks for investors to buy right now... and Tesla Motors wasn't one of them! That's right -- they think these 10 stocks are even better buys.
Click here to learn about these picks!
*Stock Advisor returns as of November 7, 2016
Daniel Sparks owns shares of SolarCity and Tesla Motors. The Motley Fool owns shares of and recommends SolarCity and Tesla Motors. Try any of our Foolish newsletter services free for 30 days. We Fools may not all hold the same opinions, but we all believe that considering a diverse range of insights makes us better investors. The Motley Fool has a disclosure policy.