Shanghai Shares End at 2-Month High on Reform Hopes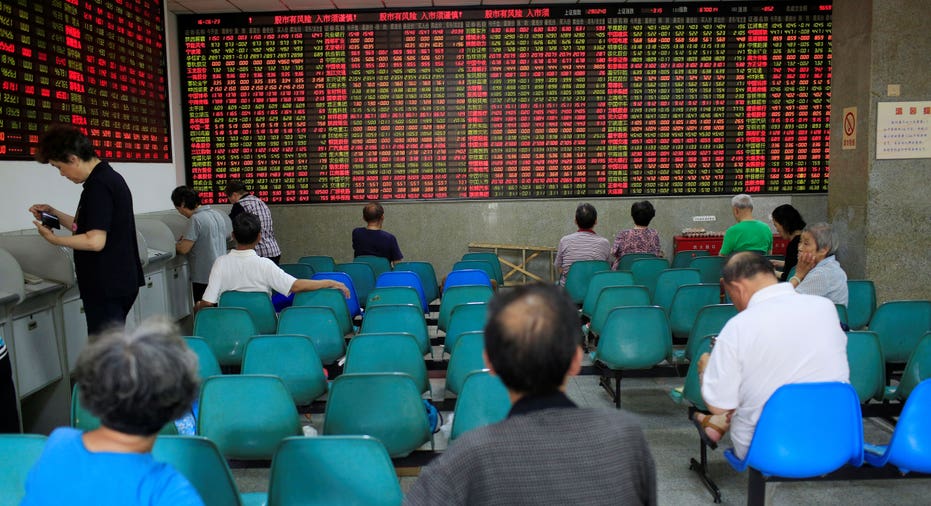 Shanghai stocks closed at a two-month high on Thursday, getting a boost from glass and cement makers after the government signaled it would reduce overcapacity in the construction materials sector.
The blue-chip CSI300 index rose 0.4 percent, to 3,396.29 points, while the Shanghai Composite Index added 0.5 percent to 3,183.18 points.
Cao Xuefeng, head of research at Huaxi Securities in Chengdu, said regulatory signals to cut overcapacity among construction materials makers had lifted related stocks.
State media reported on Wednesday that Xu Lejiang, deputy head of the Ministry of Industry and Information Technology, said China would step up supply-side reforms in the construction materials sector.
Supply-side reforms were seen as the main driver behind the dramatic rally of many steel makers and coal miners last year, as less supply could push prices higher and improve listed companies' performances.
Many stocks related to the high-profile "One Belt, One Road" theme rallied strongly, after the country pledged to further push forward the initiative. SSE One Belt One Road Index gained 1.1 percent to its highest since Dec. 2.
Sentiment was also lifted as many small-cap stocks rebounded from recent lows. The tech-heavy start-up index ChiNext advanced 0.6 percent to a near one-month high.
Most sectors gained ground. Gains were led by real estate and infrastructure plays.
(Reporting by Luoyan Liu and John Ruwitch; Editing by Jacqueline Wong)