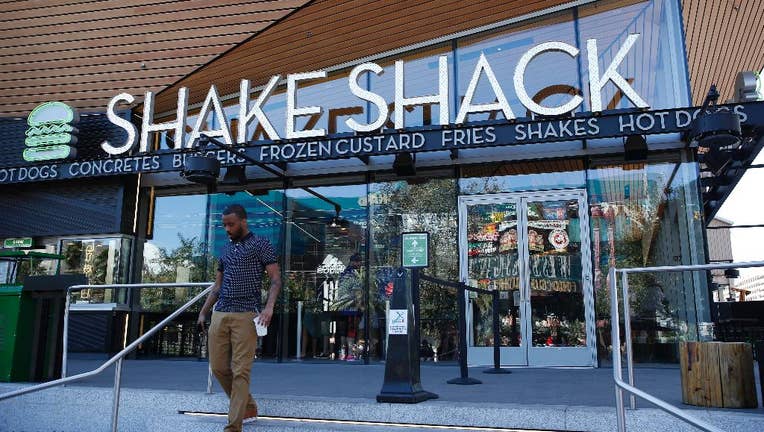 Shake Shack said Monday that price hikes and the return of its crinkle-cut French fries helped lift sales 12.9 percent at established locations during the second quarter, and raised its outlook for the year.
The burger chain founded in New York City says it now expects sales at locations open at least 24 months to rise in the mid- to high-single digit percentage for the year. That's up from the previous forecast of an increase in the low- to mid-single digit percentage. The company had tried switching to a different cut of French fries in 2013, but changed back last year in response to customer feedback.
The company, which has about 40 U.S. locations, has said it sees potential to grow that footprint to 450 stores over the long term. It has said it plans to open about 10 new locations a year. On Monday, it raised that figure to at least 12 new stores a year.
There are 16 stores in the base used to calculate Shake Shake's comparable store sales.
By comparison, McDonald's has more than 14,000 U.S. locations.
For the quarter ended July 1, Shake Shack Inc. said it earned $1.1 million, or 8 cents per share. Adjusted income was 9 cents per share. Analysts on average expected 3 cents per share, according to FactSet.
Total revenue for the period — which includes new store locations — surged to $48.5 million. That also topped the $42.8 million Wall Street expected.
Shares rose more than 9 percent in late trading, to $77.10.