Service Sector Growth Speeds Up in August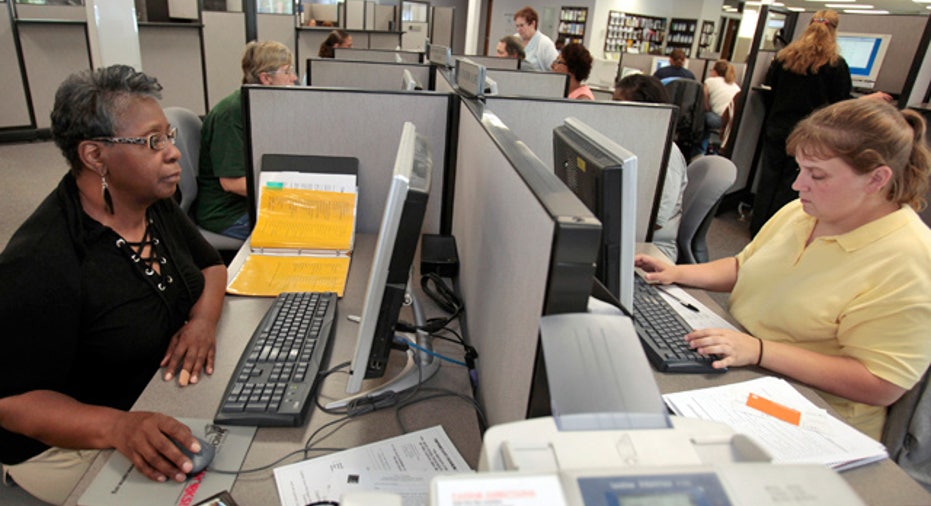 The dominant services sector picked up steam unexpectedly last month, snapping a three-month streak of slower growth, though the pace of hiring slowed slightly, underscoring broader job market concerns.
But the surprise increase in the index from the Institute for Supply Management was cause for encouragement, analysts said, suggesting consumers were holding up better than some had thought in what appears to be stalling U.S. economy.
Last week, government data showed U.S. employers did not add any new jobs in August, leaving the jobless rate at or above 9 percent for a fifth consecutive month.
ISM SERVICES UP FROM 17 MONTH LOW
The ISM index rose to 53.3 in August, from a 17-month low of 52.7 in July. Economists polled by Reuters had expected 51.0. A reading above 50 indicates expansion.
"The unexpected rebound will help to ease recession fears following last week's news that payroll employment stagnated," said Paul Ashworth, chief U.S. economist at Capital Economics in Toronto.
But he said the index at that level "is consistent with only muted economic growth of about 1.5 percent."
And while new orders rose, suggesting continued demand, the employment index slipped to 51.6 in August, its lowest since September 2010, underscoring the difficulty facing the roughly 14 million Americans out of work.
It will be against this backdrop that President Barack Obama will detail new plans to spur job growth in a national speech on Thursday.
"Jobs growth is far below the level needed to bring the unemployment rate lower on a sustained basis," said Michael Woolfolk, currency strategist at BNY Mellon in New York.
The poor U.S. jobs outlook, along with a festering debt crisis in Europe, helped spark a stock market sell-off last month that has battered business and consumer confidence.
EUROPE, ASIA STRUGGLE, FED IN FOCUS
The report was also at odds with service sector readings beyond U.S. borders, which showed on Monday that growth had slowed sharply last month in the euro zone, Britain and China.
Ian Shepherdson, chief U.S. economist at High Frequency Economics in Valhalla, New York, called the ISM report "a pleasant surprise after a run of mostly horrible numbers."
"The bad news is that it probably does not tell us much about the future path of the economy, because the headline index is little more than a lagging indicator of the rate of growth of core retail sales, which have held up well in recent months."
Better services growth may relieve pressure on the Federal Reserve to embrace new stimulus measures, analysts said.
"At the margin, it's an argument against any further accommodation at this point, but this doesn't necessarily countervail the whole bulk of the other data," said Bill Jordan, economist at Ried Thunberg, a unit of ICAP.
The Fed will meet September 20-21 and Wall Street is betting officials will opt to buy more long-dated Treasuries to hold down long-term interest rates.
The central bank has already poured more than $2 trillion in to the financial system to boost lending and has said it could hold benchmark interest rates at record lows near zero until at least 2013.