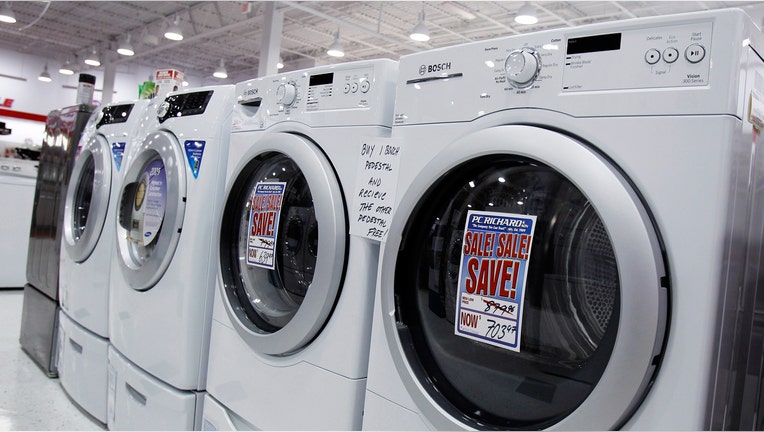 New orders for U.S. manufactured capital goods unexpectedly fell in September amid weak demand for computers and electronic products, which could temper expectations for an acceleration in business spending in the fourth quarter.
The Commerce Department said on Thursday that non-defense capital goods orders excluding aircraft, a closely watched proxy for business spending plans, fell 1.2 percent after three straight months of strong gains.
The so-called core capital goods orders increased by an upwardly revised 1.2 percent in August.
Economists polled by Reuters had forecast core capital goods orders rising 0.3 percent last month after a previously reported 0.9 percent increase in August.
Shipments of core capital goods rose 0.3 percent last month after being unchanged in August. Core capital goods shipments are used to calculate equipment spending in the government's gross domestic product measurement.
Despite last month's increase in shipments, business spending on equipment likely remained weak in the third quarter.
While overall business spending rebounded modestly in the second quarter, investment on equipment has been subdued since late 2015 as a strong dollar and lower oil prices squeezed companies' profits, forcing them to cut budgets.
With the dollar's rally appearing to have peaked and oil and gas drilling activity rising in recent months, there is cautious optimism that the worst of the equipment spending rout is over.
Still, any rebound is likely to be modest. Heavy machinery maker Caterpillar this week reported a 49 percent drop in third-quarter profit from a year ago and lowered its full-year revenue outlook for the second time this year.
Caterpillar said demand for new heavy machinery had been undercut by an "abundance" of used construction equipment, a "substantial" number of idle locomotives and a "significant" number of idle mining trucks.
A 0.8 percent drop in demand for transportation equipment pushed down overall orders for durable goods, items ranging from toasters to aircraft that are meant to last three years or more, by 0.1 percent last month.
That followed a 0.3 percent increase in August. There were declines in orders for primary metals and fabricated metal products. Orders for machinery and electrical equipment, appliances and components rose last month.
(Reporting by Lucia Mutikani; Editing by Paul Simao)