Senior Housing Is the Story at Welltower Inc This Quarter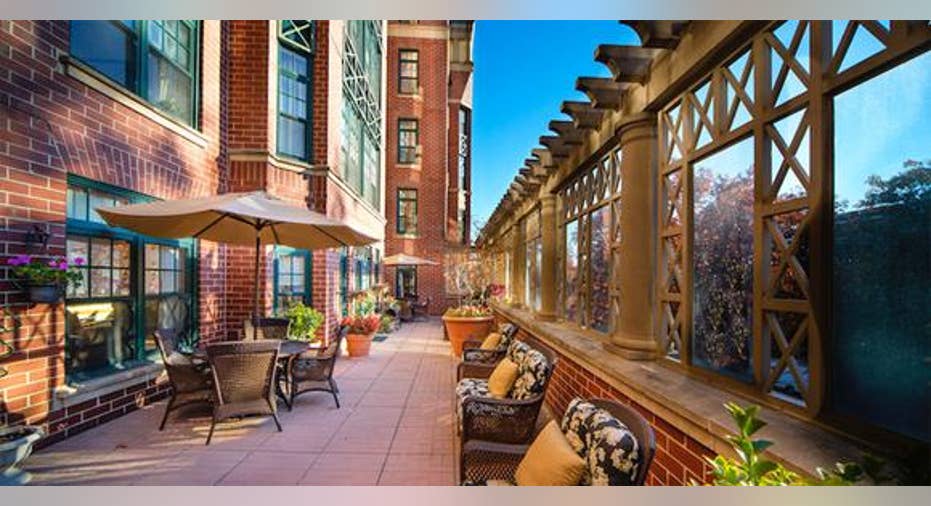 Image source: Welltower.
While Welltower is a diversified across a number of different types of heath care real estate, it was the company's senior housing properties that shined during the first quarter. That segment led the pack for net operating income growth, driven by strong revenue per occupied room and an improvement in occupancy. That strong start by its senior housing portfolio has Welltower growing more confident that it can hit its full-year guidance.
Welltower results: The raw numbers
| | Q1 2016 Actuals | Q1 2015 Actuals | Growth (YOY) |
| --- | --- | --- | --- |
| Funds From Operations | $401.0 million | $337.8 million | 15% |
| FFO/Share | $1.13 | $1.04 | 9% |
| FFO Payout Ratio | 76% | 79% | N/A |
Data source: Welltower.
What happened with Welltower this quarter?Senior housing led the way for Welltower:
Welltower delivered strong double-digit FFO growth thanks to solid same-store net operating income (SSCNOI) growth at its senior housing properties. Leading the way was its senior housing operating properties, which saw a 5% increase in SSCNOI to $162.2 million, followed by steady growth at senior housing triple-net properties, which grew SSCNOI by 2.8%.
In addition to strong operating income growth from legacy properties, Welltower also continues to benefit from acquisitions. Over the past year the company has completed $1.8 billion in transactions, which also helped boost funds from operations.
Speaking of acquisitions, Welltower completed $348 million of investments during the quarter, including $204 million of acquisitions, $96 million of development funding, and $48 million of loans. One of the highlights was an expanded relationship with The Ensign Group . That's after Welltower acquired two post-acute care properties from the company for $49 million. That transaction marks the first follow-on deal with The Ensign Group after the partners initially closed a $21 million acquisition last year. It's Welltower's ability to expand relationships with companies like The Ensign Group that not only keeps its growth pipeline full, but make it a partner of choice because they know it's a ready source of funding.
What management had to sayCEO Tom DeRosa,commenting on the company's results, said:
DeRosa touts the strength of the company's senior housing portfolio, noting specifically that they're located in strategic areas. Location is always important when it comes to real estate, and Welltower clearly has invested in the right locations for senior living.
Looking forwardDeRosa also noted that the company is growing more confident in its outlook for 2016 -- so much so that it's boosting its assumptions for SSCNOI growth from 2.5% to 3% to 2.75% to 3.25%. That said, it isn't yet increasing its guidance for FFO, which is still expected to be in a range of $4.50 to $4.60 per share, up 3% to 5% from last year. However, that guidance doesn't assume any acquisitions beyond what the company has already announced, which means it could have additional upside if it continues its torrid acquisition pace.
The article Senior Housing Is the Story at Welltower Inc This Quarter originally appeared on Fool.com.
Matt DiLallo has no position in any stocks mentioned. The Motley Fool recommends Welltower. Try any of our Foolish newsletter services free for 30 days. We Fools may not all hold the same opinions, but we all believe that considering a diverse range of insights makes us better investors. The Motley Fool has a disclosure policy.
Copyright 1995 - 2016 The Motley Fool, LLC. All rights reserved. The Motley Fool has a disclosure policy.