Senator wants tougher rules for double-decker tour buses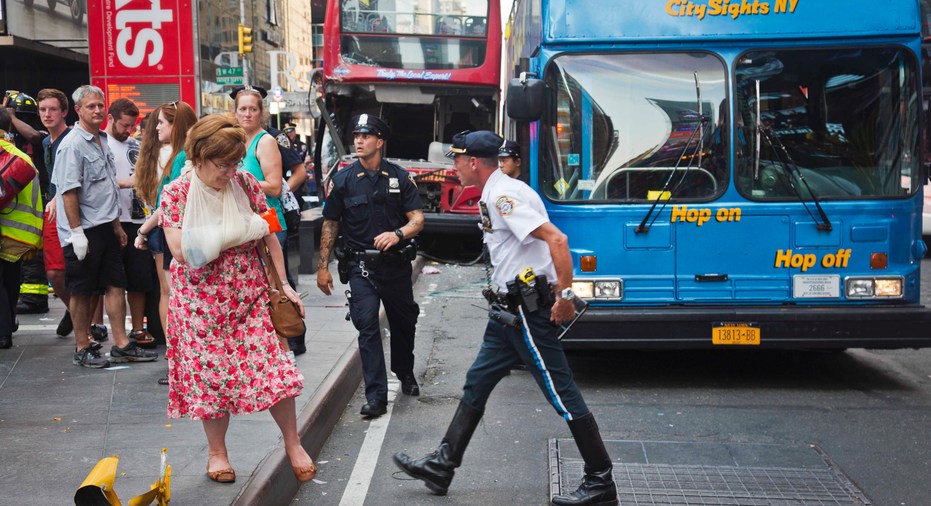 A lawmaker is raising concerns about double-decker sightseeing buses in New York City, saying Monday that tougher regulations are needed to protect tourists, pedestrians and motorists on the busy streets of the nation's largest city.
Democratic state Sen. Brad Hoylman, of Manhattan, urged the state to beef up its rules for the tourist buses. He said several legal loopholes allow the buses to skirt the safety and regulatory rules that apply to other kinds of buses.
"Double-decker tour buses aren't only a nuisance to my constituents in Manhattan, but it turns out they also are evading regulatory scrutiny in New York, making them a potential disaster waiting to happen," Hoylman said.
Double-decker tourist buses are treated differently in state law than school, charter or public transit buses. That means double-decker buses don't have to follow the same rules requiring driver medical exams and driving tests, are exempt from laws barring sex offenders from driving other kinds of buses and aren't held to the same insurance regulations.
The popularity of the buses has increased in recent years. While there were fewer than 60 buses in the early 2000s the number had shot up to 263 by 2014, according to an analysis that year by The Associated Press.
Twin America LLC is the largest provider of bus tours in the city, operating the bus companies Gray Line New York and CitySights NY. Spokesman Joshua Knoller said the company complies with all city regulations and looks forward to working with Hoylman "to promote safer streets."
Knoller declined to respond to questions about Hoylman's specific proposals and how they would affect existing company policies.
There have been some notable accidents involving the tour buses in recent years. Nine people were hurt last year when a double-decker bus, cut off by a taxi, swerved and jumped a curb at Central Park. Fourteen people were injured in a tour crash in Times Square in 2014.
Lawmakers could take up the issue after they return to Albany next month to begin the 2018 session.