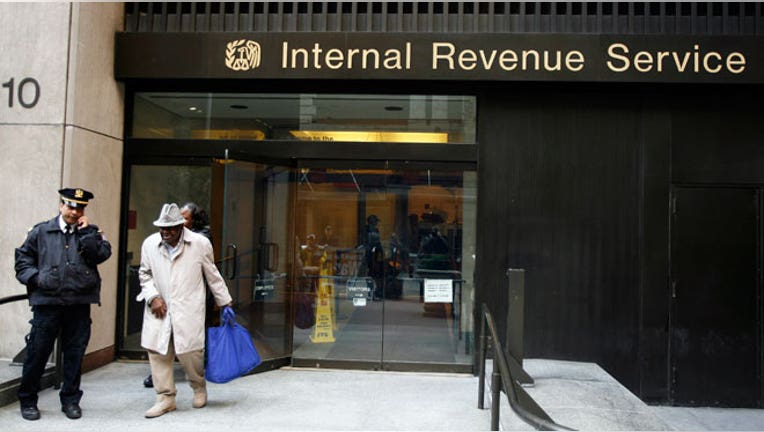 A U.S. Senate panel will try on Tuesday to pry more details out of current and former officials of the Internal Revenue Service about the agency's targeting of conservative groups for extra scrutiny when they sought tax-exempt status.
Lawmakers are also expected to demand answers about why officials did not earlier share with lawmakers evidence that IRS workers in Cincinnati, Ohio, had inappropriately focused on search criteria that included "Tea Party" and "patriots."
A Senate Finance Committee hearing will give members the first public opportunity to question former IRS Commissioner Douglas Shulman, who headed the tax-collection agency from 2008 to late 2012, during which the targeting occurred.
Senators will likely seize on Shulman's congressional testimony in late March 2012 that no groups were being targeted for extra scrutiny by the tax agency.
It has since emerged that the behavior started in March or April of 2010 and continued for 18 months.
A Treasury Department watchdog has said he informed Shulman about an investigation into the matter in May 2012, but assumed IRS officials would have given Shulman a heads up before that.
Senators are expected to aim another round of tough questions at the outgoing acting head of the IRS, Steven Miller, who refused to give specifics about who was involved in the scandal during a House of Representatives hearing last week.
Miller was forced to resign last week and more senior agency officials could be on the firing line in the broadening scandal as members of both parties rush to condemn the IRS for overstepping its authority.
The hearing on Tuesday is scheduled to start at 10 a.m. EDT (1400 GMT).
The rising political storm has undercut President Barack Obama's second-term agenda and put the White House on the defensive as he tries to negotiate a budget deal with Republicans and push a comprehensive immigration reform bill through Congress.
The hearing in the Democratic-controlled Senate Finance Committee will feature a push for more details about who ordered the extra tax scrutiny for conservative groups. It will also focus on whether the White House was slow to divulge the practice once it learned of it.
Those questions gained more urgency on Monday when the White House revealed that two senior aides to Obama knew weeks ago about a draft Treasury Department watchdog report detailing the IRS targeting that occurred for an 18-month period starting in early 2010.
White House spokesman Jay Carney said White House Counsel Kathryn Ruemmler was notified on April 24 of the report's preliminary findings, and that she told Chief of Staff Denis McDonough and other senior staffers soon afterward.
Obama has said he did not learn of the report's findings until May 10, when IRS official Lois Lerner apologized for the targeting at an American Bar Association conference.
The leaders of the Senate Finance Committee - Democratic Chairman Max Baucus of Montana and senior Republican Orrin Hatch of Utah - sent the IRS a letter on Monday seeking a broad range of documents and asking more than 40 questions covering three years of IRS activity.
"Targeting applicants for tax-exempt status using political labels threatens to undermine the public's trust in the IRS," Baucus and Hatch said in a letter to Miller. "Lack of candor in advising the Senate of the practice is equally troubling."
'MORE IS GOING TO COME OUT'
Among other things, the two senators asked for the names of all employees involved in the targeting effort and for copies of any communication between IRS employees and outside parties, including anyone in the White House or Treasury Department.
They also asked for the names of any IRS employees who became aware of anyone at the White House or Treasury who knew about the practice.
"I have a hunch that a lot more is going to come out, frankly," Baucus said in an interview on Sunday with Bloomberg Television. "I suspect that we will learn more in the next several days, maybe the next couple three weeks which adds more context to all of this."
The Senate Finance Committee is conducting one of three congressional probes into the scandal. The House Ways and Means Committee held the first hearing last week, and the House Oversight and Government Reform Committee will hold a hearing on Wednesday.
Lerner, head of the IRS tax-exempt organizations office, is scheduled to testify at Wednesday's hearing.
The Justice Department is also looking into the IRS practice, which has drawn angry accusations of a cover-up from Republicans who have accused Obama's administration of using government powers to punish political rivals.
Some Democrats, while also condemning the practice, have noted the IRS was headed by Shulman - an appointee of Republican President George W. Bush - during the period in question. Shulman has, however, donated to Democrats.
Also testifying at Tuesday's hearing with Shulman and Miller will be J. Russell George, the head of the watchdog group that issued a report on the IRS last week. George testified at the House hearing last week and said his office is continuing to investigate the matter. (Editing by Karey Van Hall and Christopher Wilson)